Section Branding
Header Content
Savannah Residents Remember Frogtown And Old West Broad Street
Primary Content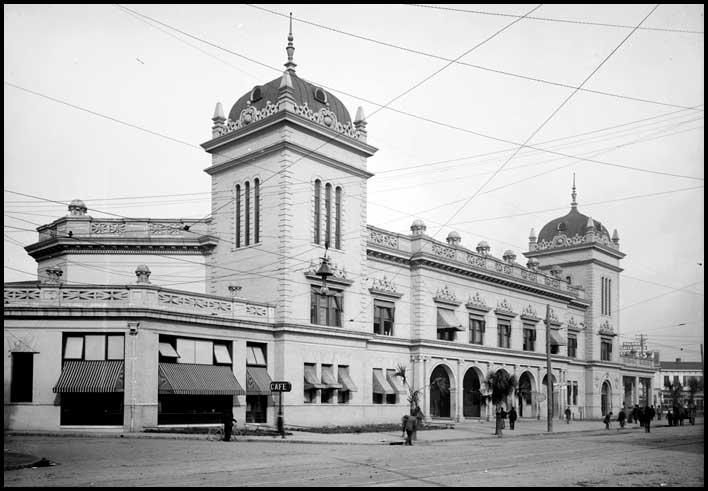 After the Civil War, freed slaves settled in an area of Savannah known as Frogtown. Named after the creatures that scattered the neighborhood after it rained, Frogtown became a thriving black business district.
But in the early 60's the area was blighted and an overpass was built where businesses once stood.
Three women, in their 70's and 80's loaded into a white SUV one sunny afternoon and took a trip down memory lane.
Martin Luther King Blvd. formerly known as West Broad Street, was their first destination. Leona Lang, maneuvered her cane into the backseat of the large vehicle.
She recalls the streets that used to be lined with wooden homes and thriving businesses like it was yesterday.
"There were houses all along here," she said while pointing. "I once lived in a house right here. They're building some more villas or something along here."
Jestine Winford said she remembers the closeness of her old neighborhood.
"Everybody was your mother. Everybody. We didn't have a telephone but mamma knew what I did on the hill before I got down in the bottom. And I never figured out how she knew but she did."
Union Station, once located on West Broad St. was demolished in 1963. To many, the old Union train station, was the pillar of the community and a beautiful work of architecture.
Slide arrow to see a before and after of the old Union Station. 419 West Broad St.
Ellen Harris is with the Savannah Metropolitan Planning Committee.
"There had certainly been talk in the community when it happened that it may have a negative impact on the neighborhood and it certainly did," she said.
They're working on a project to rebuild Frogtown and surrounding areas impacted by I-16.
William Earl Fonvielle used to live nearby. His family owned The Savannah Pharmacy on what was then West Broad Street.
"Right across the street was McLaughlin's Market," he recalled. "You had I don't know how many restaurants. You had bars. You had the fish market the undertakers. It was a booming street."
Second location of The Savannah Pharmacy, 916 Martin Luther King Blvd.
Officially opened in 1914 the business relocated here in 1964. It closed in 2007 and was later demolished after being deemed structurally unsound.
Fonvielle was interviewed as part of The Southern Oral History Collection.
The flyover or overpass exit ramp ends in the old Frogtown. It ended up disconnecting streets and hindering economic development.
Harris says that wasn't the intention.
"Federal programs that were designed to decrease blight, increase transportation connectivity... provide affordable housing. There were two housing projects were developed at the same time as well as I-16," she informed.
The MPC has been trying to get the flyover removed since the late 90's. Tom Thomson, the Executive Director says they're currently seeking federal approval.
"If the feds don't agree to change this access point the way we're proposing then the project could be dead at that point."
After initial skepticism they've done well garnering public support. But some, like Leona Lang and her friends, are harder to convince.
"There is no way they will ever be able to rejuvenate West Broad St," Lang said with her friends nodding in agreement.
Bynes-Royall funeral home, 501 West Broad St.
Now located at 2014 West Hall St. It is the oldest black owned business in Savannah.
"Because W. Broad St. had houses and they had a lot of black business on both sides of the street...It's not going to benefit going to benefit not even the descendants that were down there...The majority of them are already gone.
The Coastal Region Metro Planning Organization will host a public input meeting on October 15th.
Dunbar Theatre, 467 West Broad St.
Tags: frogtown, currietown, west broad st., martin luther king blvd, i-16 removal, overpass, flyover, Savannah
Bottom Content