Section Branding
Header Content
Ed Baker Is 'Tired Of Hanging Out With Old People'
Primary Content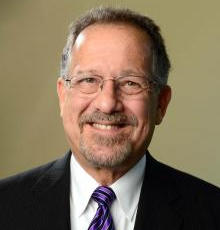 One of Atlanta's top media executives is leaving the newsroom for the classroom. Teaching at Georgia State University's J. Mack Robinson College of Business will be Ed Baker's third career.

The 64 year-old took over publishing the Atlanta Business Chronicle in 1986 after an already successful decade in advertising. Under his leadership, the Chronicle has grown into a must-read news source not just for the business community. Leaders of all kinds turn to the Chronicle to be better informed.

Ed Baker recently joined GPB's Rickey Bevington in the studio where she asked him about his secret to success.

Baker: It's a very simple concept and "I" didn't do anything. It's a wonderful team of people that have the same attitude towards quality journalism in a community where many of us grew up. We have a history file and understand what used to be on that corner 25 years ago and how important business culture is to a community like this. The Chronicle's mission is to help people grow whether it's through intelligence in your head or your heart or your pocket book. Those people who want information to help them grow -- operative word "help" -- that's what we have always believed is really the centerpiece of what we do and what we should do, and it worked.

Bevington: What do today's business students need to be learning when they enter your classroom?

Baker: (Laughs) If I tell you that, they probably will not show up for class.

Bevington: I doubt it.





Baker: The world's changing and business students are certainly changing. The needs of companies, as far as entry level employees, is certainly not the same as it was 10, 20 years ago. I think Millennials are misunderstood. They are incredibly bright and have an awful a lot to offer. My expertise is in soft skills. Everyone needs them and there's never enough of a discussion about them. The main part is Atlanta's a business market and supply and demand are not going to line up real well in another 10 years. And there are more jobs than there are qualified employees. So, for many of us, we've got to get a handle on that. We need to bring more business executives into the classroom. The Dean and the [J. Mack Robinson] business school really do understand that and are committed to stepping up and making change in what already is a very good business school.

Bevington: Have you ever taught before?

Baker: I have. I've been teaching for the last few years at Mercer. Selfishly I think this is going to keep me younger. I'm tired of hanging out with a bunch of old people. (laughs)

Bevington: Atlanta obviously has seen a lot of growth over the last 30 years. Can you talk a little about what you've witnessed?

Baker: This is an amazing, in my mind, 30-year rapid rise, change, transformation. I was there before the Olympics, when the big airport goes in, and all the iconic people and opportunities this market has realized whether it's Superbowls or gigantic conventions along the way. It certainly has grown much more dramatically than I ever would have thought. Having said that there is a giant "however." [On] the first issue of the Chronicle my first week 30 years ago the headline was screaming that Atlanta's going to run out of water. We had a water issue 30 years ago, 30 years later we fast forward and we still have the same water issue. I would couple that with the bigger one and that's education. I grew up in the DeKalb and Fulton County school system and we had issues from the time I was in elementary school that we still have today. It would be nice if we could fix these long-term, chronic problems that are very important. Education being at the top of the list.

Bevington: Can you talk about your successor?

Baker: I don't know anything at this point. I know that whoever comes in will take this place to another level. The bar will be set even higher. Change is good. That's also what we teach our students. It's a refresh button for everybody and in business I wish it would happen more often quite frankly.


Tags: Ed Baker, Atlanta Business Chronicle, Rickey Bevington, Atlanta, Georgia State University, J. Mack Robinson School of Business, Olympics
Bottom Content