Section Branding
Header Content
Tubman Museum Will Keep Displaying Controversial Painting
Primary Content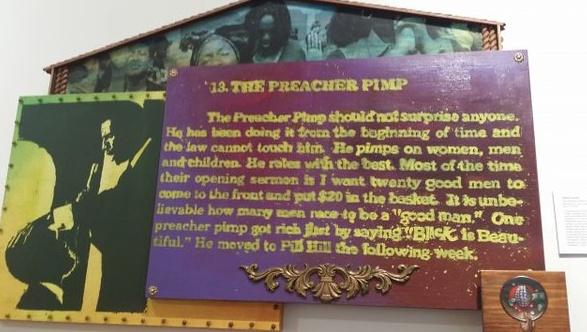 A painting at Macon's Harriet Tubman museum has angered African-American pastors who want it removed.
The mixed media painting called The Preacher Pimp depicts a pastor laying hands on a congregent. Text next to the image describes how a pastor took advantage of his position. Museum board members met with a group of pastors who wanted the artwork removed. But the board voted to keep the painting displayed. Tubman Museum Executive Director Andy Ambrose said taking it down violates free speech.
"That is just contrary to what a museum is about and specifically what a museum focused on African-American history and culture is about," said Ambrose.
Tubman Director of Exhibitions Jeff Bruce said that the museum would draw an unwanted line in the sand if they took the painting down.
"We cant let a person or a group decide for the entire community, you can't see this or you can't be exposed to this," Bruce said.
Ambrose said the pastor group talked about protesting or boycotting the museum if the artwork remained. The painting is part of an installation featuring black artists from around Georgia.
Tags: art, race, Tubman Museum, Macon
Bottom Content