Section Branding
Header Content
Savannah's Baseball Team Is Moving To South Carolina
Primary Content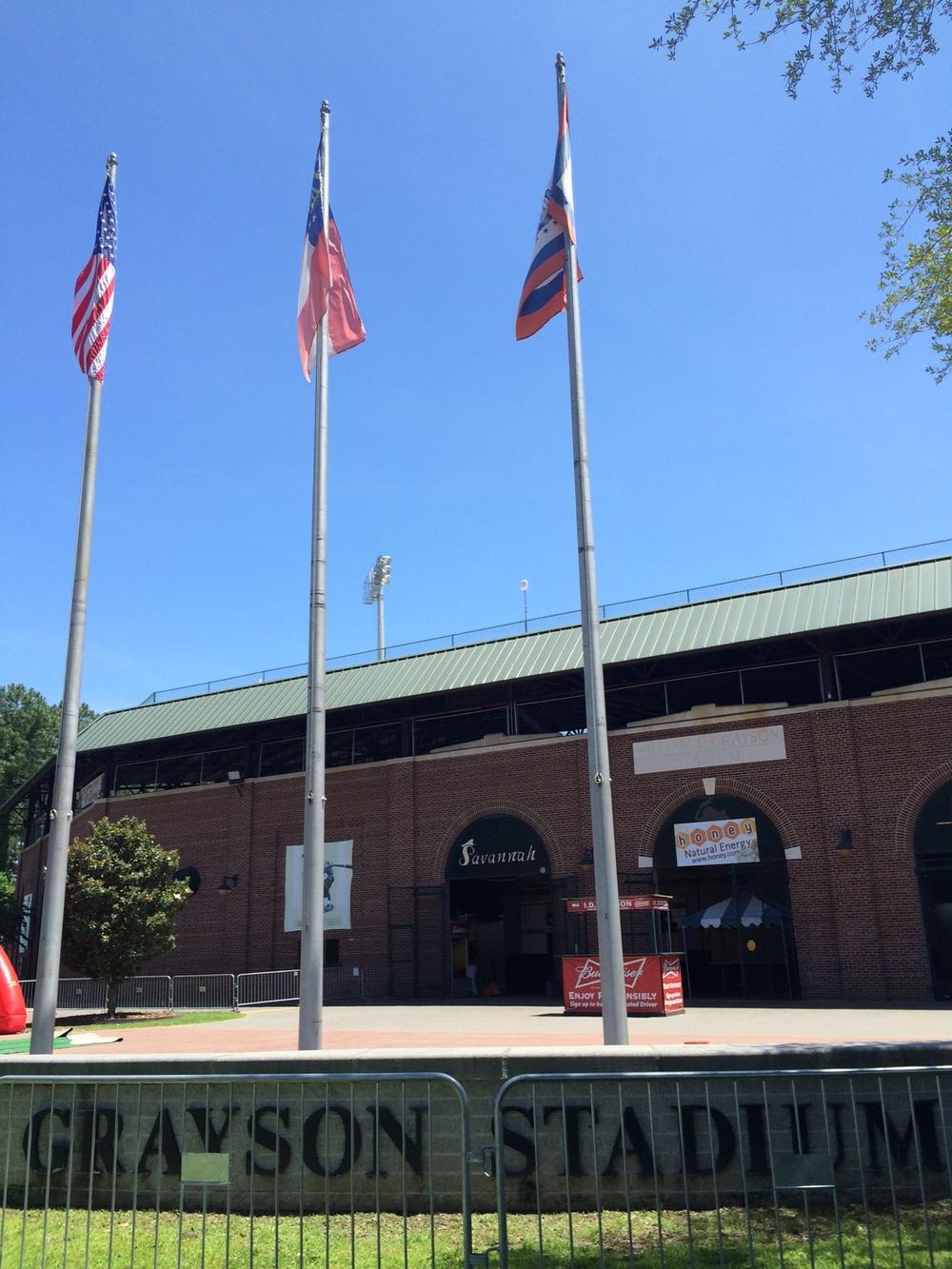 The owners of the Savannah Sand Gnats are calling the decision to move the team to South Carolina next season, "bittersweet."

The departure comes after the minor league team's owners, Hardball Capital, unsuccessfully pushed for the city to build a new baseball stadium.

CEO Jason Freier says the current stadium, which opened in 1926, is no longer suitable for the Sand Gnats.

"There is a very very old ballpark there that is not terribly well-suited for professional baseball. We need to get a dozen-plus waivers every year from Major League Baseball just to field a team there."

Hardball Capital, hosted a press conference Thursday in Columbia to announce the move.

Savannah baseball fans are now mourning the impending departure of the city's minor league team.

Scott Smith of Savannah says he goes to about five games per year.

"It's just a shame because Shoeless Joe Jackson played here one time, I think Babe Ruth came through here, Mickey Mantle came through here. We're going to miss an institution."

Jason Hsu of Savannah was walking his dog in Daffin Park near Grayson Stadium this afternoon. He says he's sorry to see the team go.

"Savannah's kind of boring without any other sports. So I guess thats like one of the sports that people want to see especially in the south, baseball's so big it's kind of sad that it's leaving."

The Gnats will finish out the 2015 season in Savannah.
Tags: Sand Gnats, Grayson Stadium, baseball, GPB, police. GPB Savannah
Bottom Content