Section Branding
Header Content
What's Missing When Black Men Are Missing
Primary Content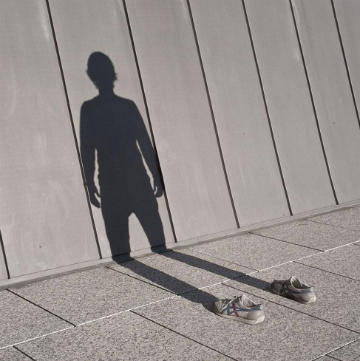 The Department of Justice released a report earlier this year following the fatal shooting of Michael Brown. It accused Ferguson, Missouri police of racial bias and said African Americans were viewed as "potential offenders and sources of revenue."
Former attorney general Eric Holder told reporters that the investigation found "a community that was deeply polarized, a community where deep distrust and hostility often characterized interactions between police and area residents."
Ferguson has the single largest proportion of African American men missing from society according to a Census analysis, meaning they are either dead or in prison.
Nationally, the trend holds true. One and a half million black men have disappeared from society, according to the New York Times, driven largely by high incarceration rates and homicide.
How does the invisibility of the black man affect families, communities and society overall? On Second Thought host Celeste Headlee explores this question with a panel of guests including Emory University's Gregory C. Ellison II, M. Belinda Tucker of UCLA, Georgia State University sociologist Tony Hatch, Jesse Jannetta of the Urban Institute and Nia Wilson of the North Carolina nonprofit SpiritHouse.
Listen to On Second Thought weekdays at 9am on your local GPB radio station, hear past shows on Soundcloud, or follow the show on Facebook.
Tags: On Second Thought
Bottom Content