Section Branding
Header Content
Macon&Eggs: New jobs coming to Middle Georgia & A New Todd Gurley Law
Primary Content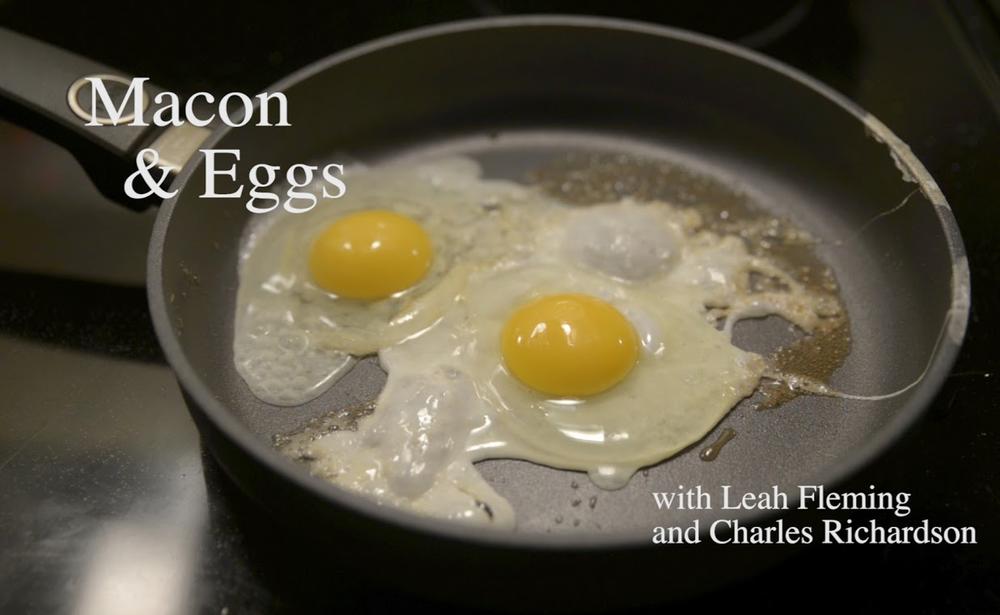 Each week journalists Leah Fleming of GPB and Charles Richardson of the Telegraph get together to talk about issues on the minds of Middle Georgians.
Scroll down to watch the video of the discussion. Here is a summary of what they covered.

Hot topic #1
Gov. Nathan Deal has signed into law the "Todd Gurley bill," making it a crime punishable by up to a year in jail to entice student athletes to break NCAA rules by taking money. House Bill 3 is numbered to reflect the jersey number of the famous University of Georgia running back who was kicked off the Bulldogs' football team for several games last fall for accepting money for autographs. Gurley was the 10th overall pick in the NFL draft last week. "Schools are making millions of dollars from athletes jerseys to likenesses", says Richardson. But many of these athletes are on campus with very few dollars in their pockets. "So they become very susceptible to these kind of deals where they're paid hundreds of dollars to sign autographs."

Hot topic #2
The Bibb County school board recently approved several changes recommended by new Superintendent Curtis Jones. One of the biggest changes was replacing Ed Judie, the school system's chief student affairs officer who was brought to Bibb County by former Superintendent Romain Dallemand. Other personnel shuffling last week included hiring two new principals, another cabinet-level member and two new central-office administrators. "Jones is going to succeed or fail based on his team, so it is right that he have his own team," says Richardson. That team is going to be on a learning curve though when it comes to understanding the dynamics in some of Bibb's schools. Many of them are not from Macon and don't plan to live in the community. That could be tough.

Hot topic #3
Geico, one of Middle Georgia's largest private employers, is adding 200 new positions in 2015, according to a news release. The jobs will be in sales, service, centralized services and claims. Some are part-time positions in Geico's emergency roadside service unit. The Telegraph reports Geico opened the Macon office in 1974, and it has steadily added workers. "This is a big deal" says Richardson.
Tags: Macon&Eggs. Telegraph of Macon, Charles Richardson, Leah Fleming
Bottom Content