Section Branding
Header Content
Georgia Women Ministers Breaking Through A Stained Glass Ceiling
Primary Content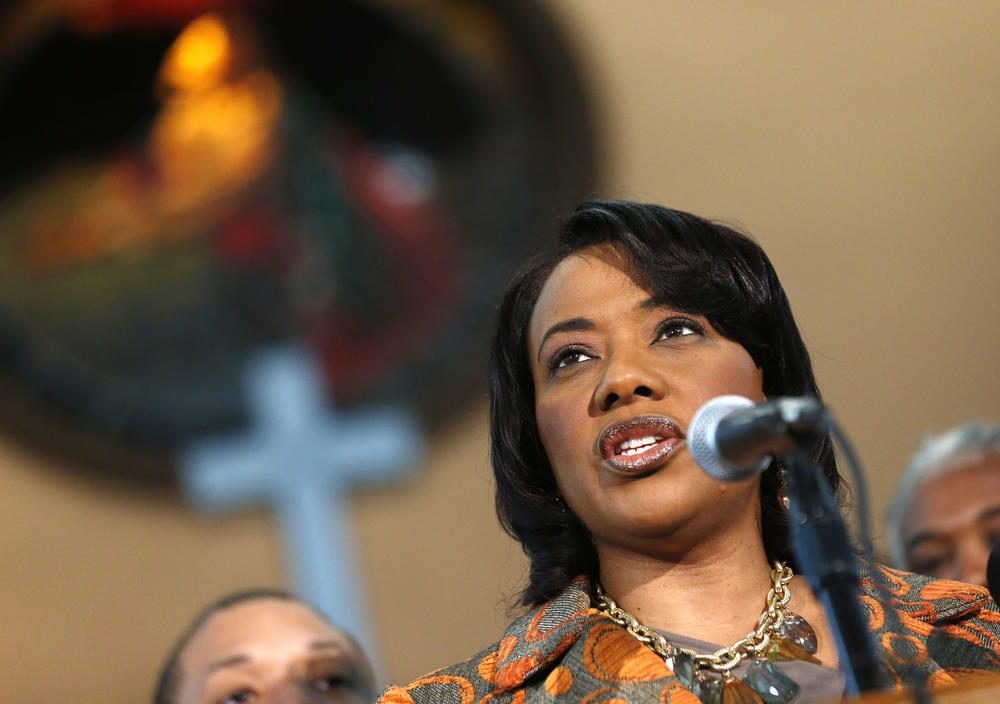 Church pews across the country are likely to be filled with more women than men. But not many of those women are in the pulpit. Women who seek roles as ordained ministers often times find themselves hitting a so called stain glass ceiling. In Georgia, there are a few women ministers breaking through the ceiling.
Some people believe the Bible makes clear what the role of a woman is in church. A few lines from letter written by the Apostle Paul suggest that women should be silent in church.
But women like Reverend Bernice King, daughter of the late Martin Luther King Jr.,
Paula White, a celebrity evangelist and senior pastor of a church in Florida, and Reverend Stacey Harwell Dye of Centenary United Methodist Church in Macon.
They are women who are beating the odds, breaking through that so called stain glass ceiling in the pulpit.
A recent article by the United Methodist Church's online publication, Insight, found that more than half of its 12 million members are women. But only one in five of those women are in the pulpit.
Harwell Dye says her experience at Centenary has been good, and that the Methodist church does support women in leadership, but she's also concerned why more women are in decision making roles in the top 50 larger Methodist churches "Are women being elected as delegates for conferences? Are we thinking about electing women bishops?" Those are key decision making roles.
Despite the challenges, more women are finding success serving.
A few blocks away from Centenary in Macon is the High Street Unitarian Universalist Church. Three of the four pastors that have stood in the pulpit have been women, including its newest installed pastor, Reverend Cassandra Howe.
The Unitarian church is one of the first denominations to ordain women. Even with that history, Howe is getting ready to experience something different. "I'm about 4 months pregnant", she says with a smile. "I've never been pregnant before and I've never had a baby while being a minister. So I had some anxiety around how they were going to respond."
And so far, Howe says her congregation has responded well.
Reverend Mable Randall of the Mount Moriah Missionary Baptist Church in Macon has been a trendsetter in the Baptist community.
After, what she describes as a very powerful calling from God more than 20 years ago, she went to her pastor to tell him she wanted to be a minister.
"But at that time he was not with female ministers", she says. "When I went to him he said, "you know how I feel." "I said but pastor is not about how you feel. All I ask you is to go to God and pray. He prayed and at the end of the year he brought my statement forward."
It was not long after when Randall delivered her first sermon. She went on to organize the Middle Georgia Association of Clergy Women who now has more than 20 members.
It is the hope of all of these women that what they have accomplished will serve as inspiration to other women sitting in the pews.
Tags: Leah Fleming, Women Ministers, RevBernice King, Paula White
Bottom Content