Section Branding
Header Content
Lawmakers Pass Budget, Transportation Bill
Primary Content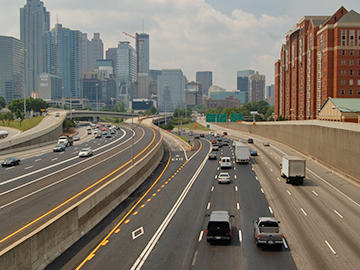 Georgia lawmakers have approved a $40 billion state spending plan for the next year, giving raises to the state's top judges and pushing $103 million in costs for some part-time school employees' health insurance to local districts. They also approved a transportation funding plan that they said will raise $900 million through changes to the state's gas tax and new fees on electric cars and hotel visits.

The state's economy has shown signs of growth after the recession, giving lawmakers more flexibility as they negotiated the spending plan.

The budget plan restores $280 million to cuts that affected public school districts in recent years, still below what they are promised under funding formulas. Gov. Nathan Deal has said he intends that be used to add instructional days and reduce or eliminate furloughs.

The budget increases funding for staff at the state's ethics commission and includes about $1.1 billion in capital projects throughout the state.

Agreement Reached In Transporation Bill


The compromise between House and Senate versions of the transportation bill plan hinged on the amount of excise taxes people would pay per gallon on gasoline, with proceeds dedicated to transportation. Lawmakers set that at 26 cents per gallon, with diesel fuel at 29 cents per gallon and expect it to raise $700 million.

House Transportation Chairman Rep. Jay Roberts, a Republican from Ocilla, says converting Georgia's existing mix of charges on gasoline to a dedicated tax ensures the revenue will be used for transportation. He says the compromise number "meets in the middle" of previous House and Senate versions of the bill.

Deal, other Republican party leaders and the state's business community deemed a transportation package the session's top priority before the legislative session kicked off in January.

Both plans head to Gov. Deal's desk.
Tags: transportation bill, budget, budget bill, budget bill gives judges raises, transportation and budget bills pass
Bottom Content