Section Branding
Header Content
Why Georgia May End Its Electric Car Tax Credit
Primary Content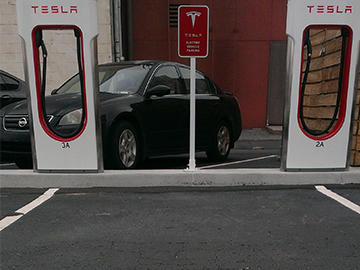 There are three different bills before the Georgia State Legislature that would end or alter the generous $5,000 income tax credit Georgia gives to buyers powered solely by electric cars.
It's clear that partly behind these measures is the need for revenue to maintain Georgia roads and bridges.
The bill by Rep. Chuck Martin, R-Alpharetta, would end the credit for those buying or leasing an EV. It is now part of the $1 billion transportation measure.
This is because the savings will contribute as an offset to the large spending measure to fix roads and bridges. This would contribute about $50 million to that cause.
The bill from Rep. Ben Harbin, R-Evans, takes a middle road. It cuts the tax credit and phases it out over four years.
Scroll down to see chart comparisons.
He says the bill would still contribute to the transportation spending package by saving about $20 million annually.
Finally there is a bill that would move the credit over to hybrid vehicles by Rep. Tom Benton.
Georgia is clearly a leader in electric cars on the road, largely due to the $5,000 state tax credit the state bestows. Below is a chart on the top states for registered EV's prepared by Don Francis of Clean Cities - Georgia.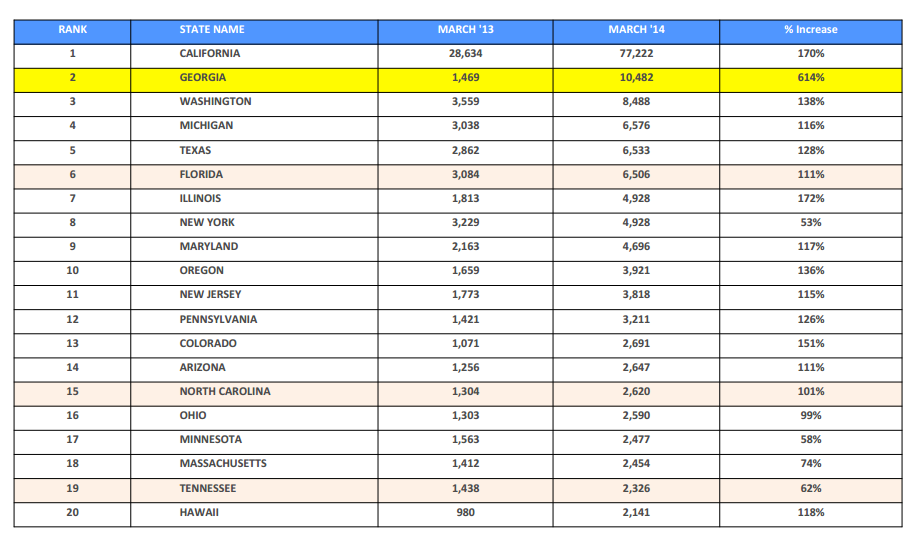 We talked with a Washington D.C. researcher who looked at whether the incentives really are feeding the growth in Georgia. Nic Lutsey of International Council on Clean Transportation said the numbers show places with generous credits, like Georgia, have indeed pushed up sales. But he also added that while tax credits, which cost the state plenty, are a leading driver of EV sales, other less costly incentives help too. That includes allowing EV car owners to use the high occupancy lanes on highways.
Tags: electric cars, Atlanta Electric Vehicle Development Coalition, Georgia state legislature, Rep. Chuck Martin, R-Alpharetta, Rep. Ben Harbin, R-Evans, Rep. Tom Benton
Bottom Content