Section Branding
Header Content
Medical Marijuana Bill To Be Resubmitted
Primary Content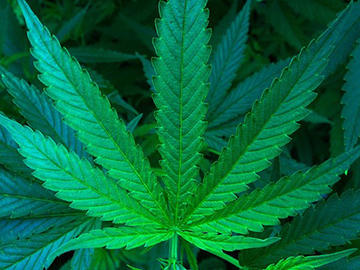 The chief supporter for medical marijuana in the Georgia legislature plans to introduce a modified version of the bill that would clear the way for it Monday.

State Rep. Allen Peake of Macon says that recent conversations with Governor Nathan Deal prompted him to change House Bill 1 in ways that keep it aimed at two goals: protecting Georgians from prosecution for possessing medical marijuana and finding a way to produce medical marijuana inside Georgia.

The second aim will have to wait until at least 2016 if the new bill passes. Peake has added provisions for a committee made up of medical professionals, law enforcement, lab technicians, Department of Agriculture Personnel to nail down the best path for home grown, Georgia, medical marijuana.

"The commission will have a mandate to make a recommendation by December of 2015 of what is the best regulatory model, what is the best structure to grow medical cannabis and dispense medical cannabis in Georgia. Hopefully that will be a recommendation we will put in place in 2016," Peake said.

Peake said the new bill offers four new ways Georgians could avoid prosecution for medical marijuana possession.

First, Peake said he is working with a medical marijuana manufacturer to find ways to truck the drugs in from Colorado.

"And that's a very real option, a very viable option. And we'd be able to ship it because it's so low in THC it's considered a hemp product," Peake said.

Second, Georgians could drive to neighboring Southern states where the drugs are legal and bring them back.

Third, Peake said he would ask Governor Nathan Deal to work with the Drug Enforcement Administration and the Justice Department to obtain an exemption for Georgia from laws that prohibit the interstate transfer of medical marijuana drugs.

Peake said if none of that works, he's prepared to pursue a fourth option.

"You know what it may be time for some good old civil disobedience," Peake said, "Maybe its time for somebody like me to go to Colorado, go to a legal state, obtain the product and bring it back to Georgia in violation of Federal law and maybe possibly risk getting arrested."

Peake said he's convinced he's in the right by the stories brought back from Colorado by a number of Georgia families to seek relief via medical marijuana.
Tags: Grant Blankenship, marijuana, medical, cannabis
Bottom Content