Section Branding
Header Content
Michael Caputo Named GPB Macon Bureau Chief, Adam Ragusea To Move On
Primary Content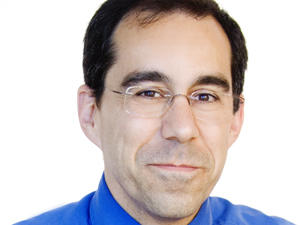 Meet GPB's new Macon Bureau Chief, Michael Caputo!
After two great years heading up GPB's bureau in Macon, I'm joining the journalism faculty at Mercer University.
Caputo is coming to Macon from St. Paul, Minnesota, where for the last seven years he has worked as the Engagement Manager for the Public Insight Network at American Public Media.
PIN, as it's known, is a system that uses technology to connect journalists with sources in their communities who might not otherwise be found, "and tap into the kind of expertise that can really inform stories," Caputo said.
"It's the kind of sensibility that really drives me these days," he said.
Up until now, Caputo has been employed with the nation's second largest public radio network. He's drawn to the position in Macon by two things, he said.
"One is the community is on the rebound, and it's really taking off, and there's a lot of energy, there's a lot of vibrancy," Caputo said. "To be able to part of a community that is looking at, not just what might be problems or challenges, but looking at solutions, that is very, very exciting to me."
The second draw, Caputo said, is GPB's relationship with The Telegraph of Macon and Mercer University's Center for Collaborative Journalism, which integrates journalism education and practice in a "teaching hospital" model.
"That excites me because I get to maybe interact with some students," he said.
Caputo is currently in the process of moving to Macon with his wife, Susan Lee Lundy, and their two children; he'll start at GPB August 18.
GPB Macon's broadcast of NPR's Morning Edition, which I have anchored until now, will be hosted locally by GPB's Leah Fleming, currently the All Things Considered anchor in Macon. Caputo, after a transition period, will take over for Fleming in the afternoons.
I will continue to work with GPB in my new capacity as Visiting Professor and Journalist in Residence at Mercer, and listeners will likely still hear me on the air from time to time, helping to raise funds for GPB, and reporting stories for local and national air.
Tags: Mercer University, Adam Ragusea, Center for Collaborative Journalism, Michael Caputo
Bottom Content