Section Branding
Header Content
Analysis: Perdue, Kingston Strike Victory For Republican Establishment
Primary Content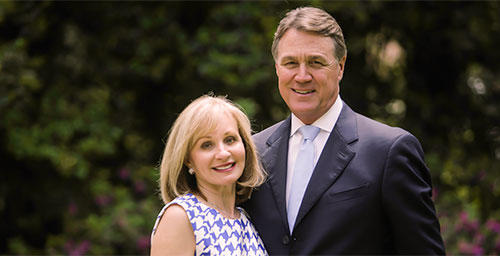 Businessman David Perdue and Congressman Jack Kingston were the top vote-getters in Tuesday's Republican primary for Georgia's open U.S. Senate seat, and are heading to a July run-off.
"If there are any two establishment Republicans in the state of Georgia, it's David Perdue and Jack Kingston," said Mercer University political scientist Chris Grant.
In contrast, Tea Party-aligned former Georgia Secretary of State Karen Handel was the second runner-up, despite her strength in metro Atlanta counties. Kingston pulled ahead of her thanks to his strength in his home of Chatham County, as well as in rural counties.
The urban-rural contrast might not play as big a role in the November general election, Grant said.
"The counties surrounding the [Atlanta] city center, which really makes up Fulton, DeKalb, and now Clayton counties, are very blue," he said. "The doughnut that surrounds it, and expanding outward into the outer suburbs of Cobb and other places, is exceedingly red. And so, they sort of cancel each other out."
For Democrats to be able to win, they have to be able to maximize the voters in Atlanta's liberal core, Grant said. "And that's a big question: are those voters going to come out?"
Looking ahead to the general against Democrat Michelle Nunn, Grant thinks she has a shot.
"One thing that Michelle Nunn has going for her, is sort of the Atlanta suburban women's vote," he said.
Karen Handel did well in that demographic, Grant said, and Nunn's campaign is hoping suburban women now flip to her rather than her male Republican opponent, either Perdue or Kingston.
Tags: Savannah, Mercer University, Jack Kingston, David Perdue, Adam Ragusea, Chris Grant, 2014 election
Bottom Content