Section Branding
Header Content
Georgia Supreme Court: State Can Keep Source Of Execution Drugs Secret
Primary Content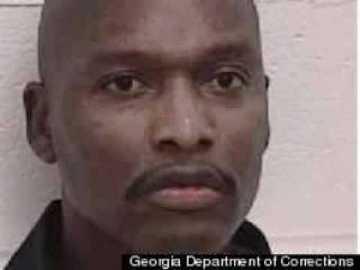 The Georgia Supreme Court on Monday reversed a stay of execution for convicted murderer Warren Lee Hill.
His lawyers challenged a state law that allows Georgia to keep its source of execution drugs secret, but in a 5-2 ruling the court said the state has a legitimate interest in protecting drug makers' confidentiality.
Prison officials in multiple states say pharmaceutical companies are only willing to provide lethal injection drugs if they can remain anonymous.
Sara Totonchi, executive director of the Southern Center for Human Rights in Atlanta, decried the decision.
"Georgia has literally cloaked its execution process in secrecy, and this will lead to the potential subsequent botched executions like we saw recently in Oklahoma," she said.
Oklahoma inmate Clayton Lockett recently died 43 agonizing minutes after receiving lethal injections from a confidential source. Officials there say the problem wasn't the drugs, but how they were administered.
A spokeswoman for the Georgia Attorney General's office said they are pleased with the ruling and will not comment further as the matter is still pending.
Hill's attorneys did not immediately respond to requests for comment, but they could potentially appeal the ruling to the U.S. Supreme Court if the state court denies an appeal.
In the case that led to Monday's ruling, Hill's lawyers also argued that drugs from compounding pharmacies, like the kind Georgia officials are using, could subject Hill to cruel punishment, but the court said there isn't enough evidence to believe that.
"The Georgia Supreme Court's ruling puts Warren Hill in a Catch-22," Totonchi said. "It dismisses his concerns about lethal injection using compounded drugs, but it also denied him the ability to get information he would need in order to make a more concrete claim."
The state Department of Corrections said Monday afternoon it has not received an execution order for Hill.
Tags: Georgia Supreme Court, lethal injection, Warren Lee Hill, lethal injection drugs
Bottom Content