Section Branding
Header Content
The Atlanta Beltline: Transforming Atlanta's Urban Culture
Primary Content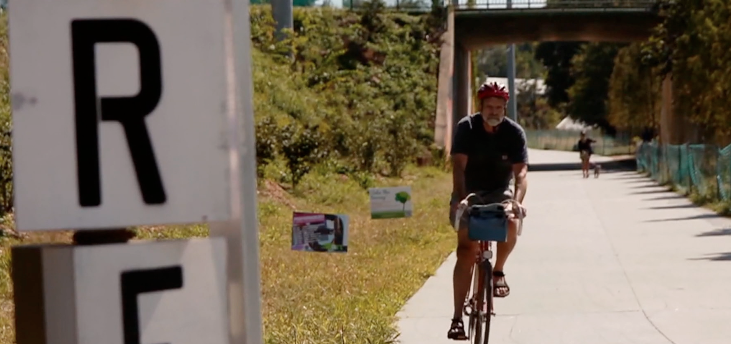 "Mommy says nobody walks the streets of downtown Atlanta anymore. You're either riding in a car, or walking across a bridge between the buildings and the sky."
A 1968 TV ad described the growing city of Atlanta as network of different neighborhoods, connected mostly by highways. The best option for navigating the city was by car.
Fast forward to 2014, and Atlanta is still primarily a "car city". But urban planners, city officials, and business leaders hope one solution to that problem is the Atlanta Beltline.
The Atlanta Beltline started out as a graduate student's dream back in 1999. Since then, it's become one of the most ambitious urban redevelopment projects in the United States.
The Beltline is a network of parks, multi-use trails, and transit tied together by a 22-mile trail around the city. It connects 45 neighborhoods that previously had little in common, such as Midtown and Old Fourth Ward. The trails run along a historic railroad corridor of previously independent rail lines.
Tags: Atlanta, urban, The Atlanta Beltline, city planning
Bottom Content