Section Branding
Header Content
Analyst: Major League Soccer Would Do Well In Atlanta
Primary Content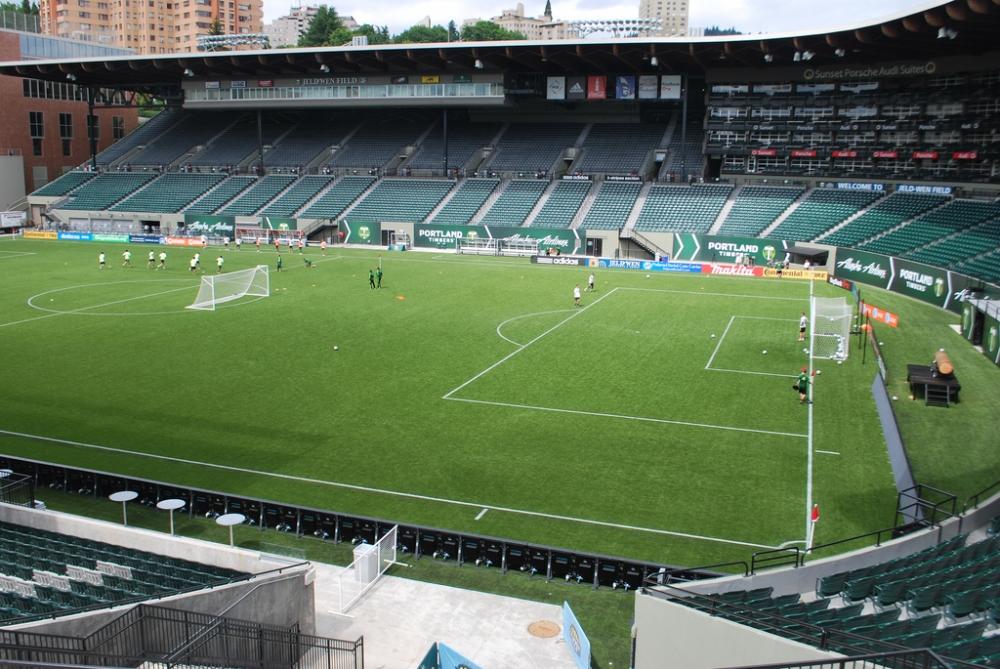 A Major League Soccer franchise would do well in Atlanta, according to soccer commentator Ives Galarcep of the widely-read website SoccerByIves.net.
"I have known Atlanta for some time to be a pretty good soccer city, a bit of an underrated soccer city," he said.
Atlanta consistently ranks among the top 25 cities in generating traffic to Galarcep's website, he said, despite not currently having an MLS team.
Multiple news outlets citing unnamed sources reported Sunday that Arthur Blank, owner of the NFL's Atlanta Falcons, plans to establish an MLS franchise in Atlanta. An official announcement is expected next Wednesday.
"I've been counting down the days until big news or an announcement was coming," said Matt Stigall, who is president of Terminus Legion, an organization that's been trying to bring the MLS to Atlanta since 2011.
"When I first saw the articles...there was nothing that could contain my excitement," he said.
Atlanta represents the third phase in an aggressive Southeastern expansion strategy for the MLS, which has recently announced new teams in Miami and Orlando, Florida.
That strategy is a dramatic turnaround, Galarcep said, as the league has been wary of expanding in the region since two Florida teams folded in 2001.
"You need an ownership group that has the financial muscle to pull off having the kind of team that MLS would want to add to the league," he said. "And obviously, Arthur Blank, once he became seriously involved and seriously interested, that changed things."
Atlanta already has the Silverbacks, which play in the North American Soccer League, a lower profession tier. A new MLS franchise won't necessarily hurt them, Galarcep said.
"It's not unheard of for towns to have multiple teams," he said.
The single biggest predictor of a pro-soccer team's success, Galarcep said, is whether it plays in an easily accessible, central location.
According to reports, Atlanta's MLS franchise would play in the new Falcons stadium that Blank is building downtown.
Tags: Adam Ragusea, Arthur Blank, Major League Soccer, Atlanta Silverbacks, Atlanta Falcons stadium, professional soccer
Bottom Content