Section Branding
Header Content
WORKING: Good Buddies, Good Business Partners?
Primary Content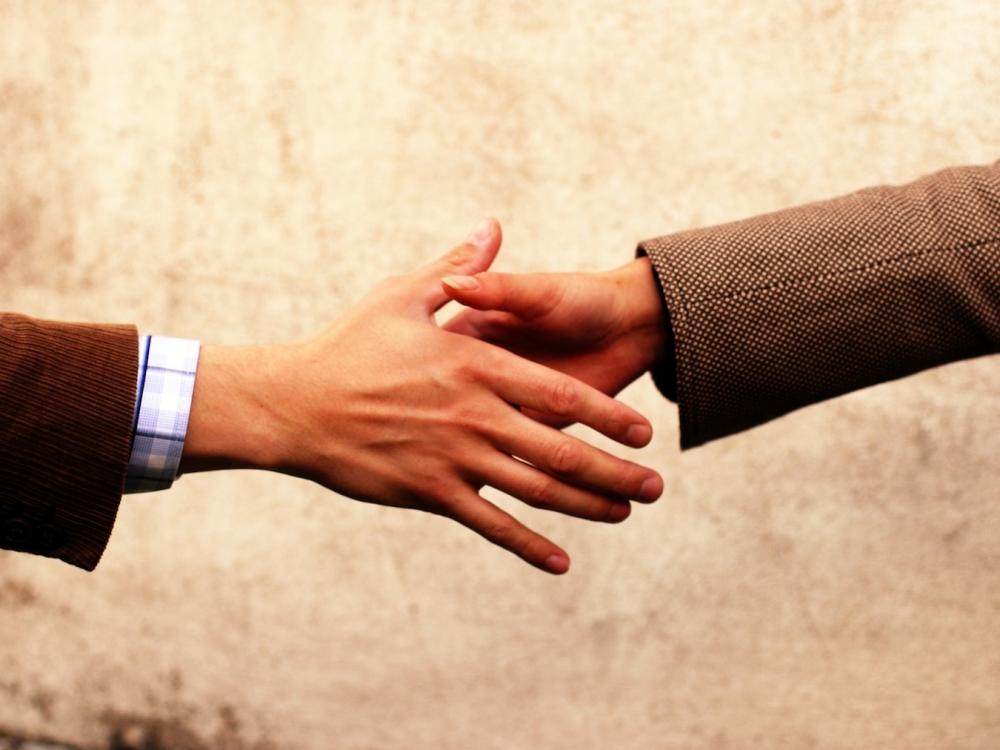 Lots of professionals are now supplementing their income as freelancers or striking out on their own altogether.
A study last fall from the consultants at MBO Partners found nearly 18 million independent workers nationwide. No doubt some of those people are running businesses with their friends, even though that can be fraught with challenges.
"It requires so much up-front hygiene to do it well," said Brandon Smith, a workplace consultant who teaches about workplace culture and communication at Emory and Georgia State universities. "It can be done well, and then it can be a beautiful thing. But if the hygiene isn't done well, it is so combustible, and you end up not only with a failed business, but now you've lost this valuable friendship."
Smith said a business partnership between friends is a lot like a marriage, and two people considering creating a business need the same kind of premarital counseling.
"You've got to, up front, talk about roles, 'OK, what are the roles? Are you going to be the marketing guy? Am I going to be the [operations] guy and the finance guy?" Smith said. "It's really knowing whose domain is what."
He said potential friends-turned-business-partners have to talk about their expectations of each other: how much money does each partner want to make? How big of a business are they trying to grow? How should work get done?
And Smith said it's important to figure out how to deal with the conflicts that will inevitable arise from the business relationship.
"Healthy conflict is a good thing in any kind of relationship," Smith said. "How are you going to have conflict? Because probably as friends, you didn't have a lot of conflict, or you shied away from conflict. That's what kept you as friends."
Smith said the reality for many friends who do business together is that the "business relationship will tend to end up with more gravity and it can stomp out the friendship."
But: "You can have both. It just requires a lot of work.
"It is just like marriage; you've got to be willing to devote that kind of intentionality to this," he said.
"People that pull this off well, not only do they have those conversations about roles and expectations, but those friends will set up every week to have breakfast together where they can just talk about the business, reconnect as friends, and even give each other feedback."
Brandon Smith teaches about leadership, communication, and workplace culture at Emory University's Goizueta Business School. More of his advice is on his blog and at theworkplacetherapist.com. While you're there, ask him your workplace or career question. We might answer you in a future radio segment.
Tags: career counseling, Brandon Smith, workplace, working, career, small business
Bottom Content