Section Branding
Header Content
New Book Offers Intimate Look At The Allman Brothers Band's Beginnings In Macon
Primary Content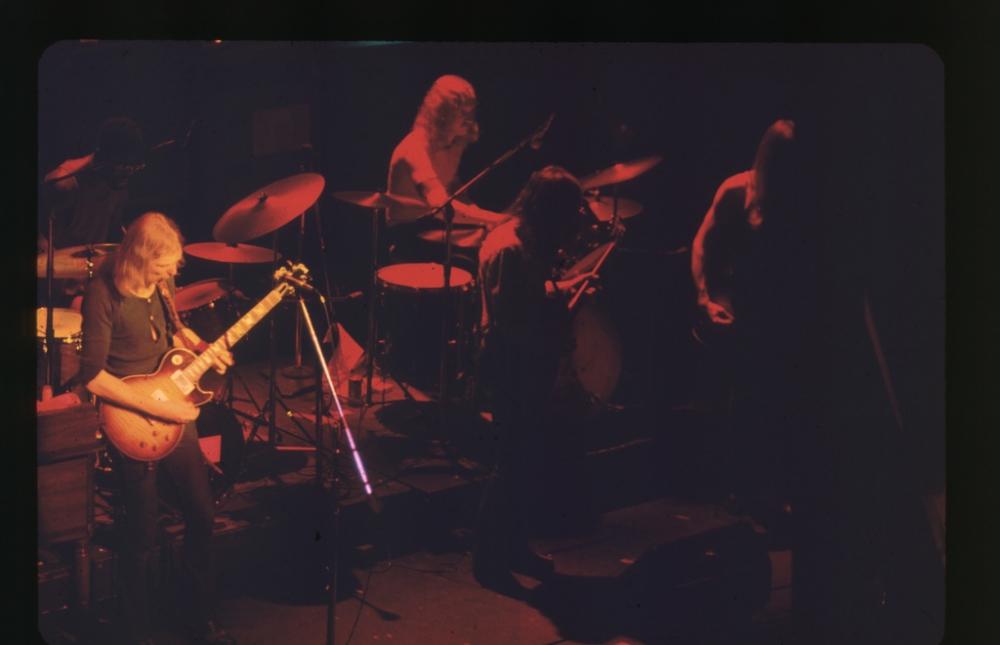 "One Way Out" is arguably Duane Allman's most famous slide guitar lick. It's also the title of an exhaustive new history of the Allman Brothers Band.
The book by longtime Guitar World Magazine editor and writer Alan Paul pays special attention to the band's formative years in Macon circa 1970.
"You know, people always ask me where the Allman Brothers are from, and it's an interesting question," Paul said from his home in Maplewood, New Jersey.
"None of them are Georgia natives, they met up in Jacksonville, Florida, but as a band they're very much from Macon."
Paul's book, subtitled "The Inside History of the Allman Brothers Band," is comprised of extensive direct quotes from all of the surviving band members, friends, family, and roadies.
Among other things, the book sheds new light on how guitarists Duane Allman and Dickie Betts developed their signature technique of playing two lead lines in harmony.
"Dickie had this incredible sense of melody that came through in his compositions like 'Blue Sky' and 'Jessica,'" Paul said. "And Duane was just a phenomenal player with basically perfect pitch and a great ear, so they could do that stuff on the fly."
Paul will be in Macon May 11 for a reading at the Big House — the museum inside a historic home the Allman Brothers shared.
Tags: Allman Brothers, Allman Brothers Band, Adam Ragusea, Big House Museum, Guitar World Magazine
Bottom Content