Section Branding
Header Content
Drug Testing Bill Moves Toward Full Senate Vote
Primary Content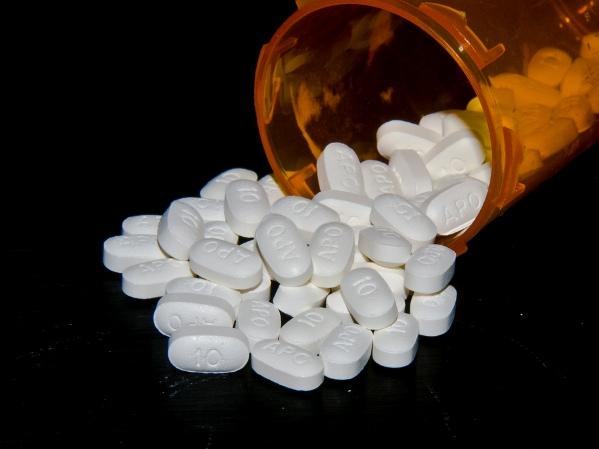 A bill requiring food stamp and welfare recipients to submit to drug testing if suspected of illegal drug use has taken another step forward in the General Assembly.
The Senate Health and Human Services Committee narrowly approved HB 772 on Monday.
With four Republicans in favor of the bill and four Democrats opposed, Committee Chairwoman Renee Unterman (R-Buford) broke the tie, siding with her GOP colleagues in moving the legislation out of committee toward a vote by the full Senate.
The bill, sponsored by Rep. Greg Morris (R-Vidalia), passed the House last week.
Morris told the Senate committee the bill does not mandate drug testing for all food stamp and welfare recipients, but has a testing provision that is triggered when state employees who administer the programs have a "reasonable suspicion" of drug use. A positive test would require subsequent screening to get benefits.
Food stamps (Supplemental Nutritional Assistance Program) and welfare (Temporary Assistance for Needy Families) are administered by the Division of Family and Children Services (DFCS) within the Georgia Department of Human Services.
Numerous organizations oppose the bill, calling it discriminatory toward the poor and saying it could hinder families from getting help when they need it most. The opponents have also voiced concerns about making DFCS employees responsible for detecting suspected drug use.
Groups opposed included the Atlanta Community Food Bank, the Southern Center for Human Rights, Mental Health America of Georgia, the Georgia Coalition Against Domestic Violence, the Georgia Council on Substance Abuse and Families First of Georgia.
Gerry Weber, senior counsel for the Southern Center for Human Rights, told lawmakers the bill is unconstitutional and will lead to expensive litigation.
Morris said his bill will prevent taxpayer dollars from subsidizing illegal drug use and will save money.
He acknowledged that he does not have specific evidence of any people on food stamps using illegal drugs. But he noted that one in five Georgians receives food stamps. Given the high incidence of drug use in society, Morris said, it's reasonable to assume some food stamp recipients are on drugs.
Morris told his fellow legislators, "We have worked hard to craft a constitutional bill, but I'm sure it will be challenged."
The Senate committee Monday also approved HB 899, a bill sponsored by Rep. Sharon Cooper (R-Marietta), which would toughen penalties on operators of unlicensed personal care homes.
Among resolutions approved was SR 756, sponsored by Sen. Joshua McKoon (R-Columbus), which would set up a study committee on medical marijuana.
See more at: http://www.georgiahealthnews.com/2014/03/drug-testing-bill-moves-closer-passage/#sthash.KK9qqV7E.dpuf
Tags: health, welfare, food stamps, The Supplemental Nutrition Assistance Program, Temporary Assistance for Needy Families, drug testing for welfare recipients, drug testing, welfare drug testing bill, gpbwell, Georgia Health News, 2014 general assembly
Bottom Content