Section Branding
Header Content
Spanish Rhythms Hit Macon Airwaves
Primary Content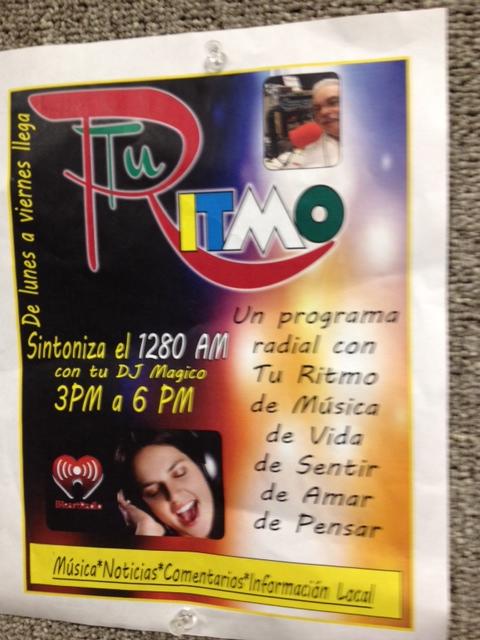 The editor of Middle Georgia's Spanish language newspaper has a new radio show that is giving listeners a fresh rhythm.
TuRitmo, which means rhythm in Spanish, debuted Jan. 2.
DJ Magico, also known as Moises Velez, created the show to help connect Spanish speaking Middle Georgians to their community.
"Many of my people do not speak English, so during the recent snow and ice storms I was the only source of information for them," said Velez.
Velez says he was on the air everyday telling listeners about school cancellations and what to do to stay safe during the storm.
According to the 2010 Census, there are just over 2200 Hispanics in Macon, just 2 percent of the population. In contrast, Hispanics make up almost nine percent of Georgia as a whole. So it's not surprising that DJ Magico's first stab at a Spanish-language program ended in 2012 due to lack of corporate interest from Clear Channel and money.
Now Clear Channel is giving Velez another shot, and it plans to expand WIBB 1280AM to a full Spanish radio station later this year.
Tags: spanish language, Leah Fleming, Moises Velez
Bottom Content