Section Branding
Header Content
Mid. Georgia Weekend: Jo Dee Messina Sings With The Macon Pops
Primary Content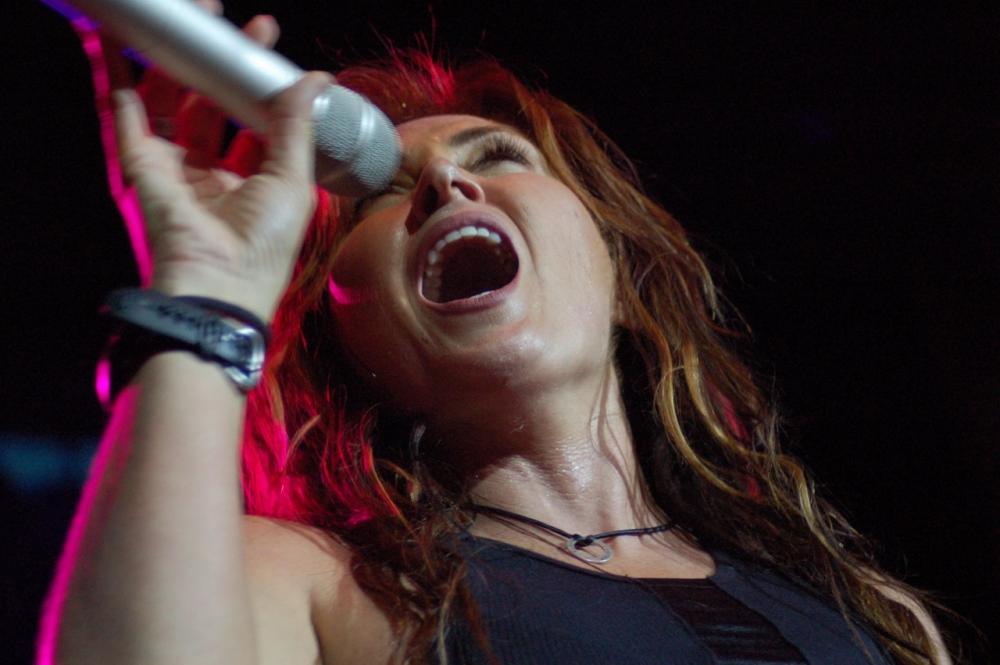 Macon DJ Roger Riddle and Y-O Latimore of Poetic Peace Arts join us to talk about fun things to do in Middle Georgia over the weekend and beyond.
Roger's picks for Feb. 27:
"Muscle Shoals" at the Macon Film Festival
The Macon Film Festival kicks off today and runs all weekend long. While people are excited to have Matthew Modine as a guest at the 9th annual festival, for me the highlight of the festival is tonight's special screening of the documentary "Muscle Shoals."
Most people from Middle Georgia who are fans of music know how important and influential the music that was created in Muscle Shoals, Alabama is to the world. So many of our most revered soul songs were recorded at Muscle Shoals.
Everyone from Aretha Franklin to Wilson Pickett, Boz Scaggs to The Rolling Stones to Bob Dylan were coming to this little town in Alabama to get this famous sound on their recordings.
The Muscle Shoals film takes an in depth look at the history of this famous recording studio. It's filled with interviews from some of the world's best known musicians of the past and the present.
There are interviews with Gregg Allman, Alicia Keys, Keith Richards, Bono, and many more. This special screening of Muscle Shoals starts at 7:30pm and is followed by a question and answer session with director, Greg Camalier.
For more information check out the Macon Film Festival's site.
Jo Dee Messina with the Macon Pops
The Macon Pops concert series was easily my favorite new event of the year in 2013. Macon's own Steve Moretti, a Grammy nominated percussionist, and his good friend Matt Catingub developed the idea for making this orchestra that played fun danceable music that anyone could enjoy.
Their first two shows were much talked about as they played popular music from each decade from the 50s to today with their first show and then played everyone's favorite Christmas music at their second performance.
Well, they are wrapping up their first season with this Saturday's performance and it seems like they plan to bring the house down with this closer.
They have convinced country music superstar Jo Dee Messina to come by and sing along with the orchestra. If you aren't familiar with Messina, she has charted nine #1 singles on the country music charts including 1998's "Bye Bye" and "Stand Beside Me".
So if you love country, this is definitely the show to see. And you don't have to be a country fan to appreciate the artistry behind Macon Pops. It's always a larger than life good time.
The show is at City Auditorium this Saturday and starts at 7:30 p.m.
For more information visit the Macon Pops.
--Roger
Y-O's picks for Feb. 27:
Kari McCall Waltz solo show at Creative Alternative
Sunday, Creative Alternative will hold the opening reception for a visual art exhibit called ART by Kari: A Creative Alternative Solo Art Show. Creative Alternative has been serving the Macon community for over 30 years, as an art studio, arts education facility and gallery.
It was all started by Brooks Whittle Dantzler who is a retired arts teacher. She teamed up with a couple of other art educators to help facilitate private classes in painting, drawing, ceramics and music.
While Creative Alternative offers after school programs and exhibits other artists with their visuals and performances, they are mainly recognized for their summer art camps.
Sunday, March 2, the studio will serve as a gallery that displays Kari McCall Waltz's paintings and drawings. The opening reception takes place at 2 p.m. at Creative Alternative 262 Riley Avenue in Macon.
Kari is also a retired educator. A lot of her work consists of nature scenes and images of people. Currently, she commissions and exhibits her multimedia paintings and drawings where ever they are demanded.
Check out Creative Alternative's Facebook page for more information.
Jenn Grinels at Gallery 51
Gallery 51 in Forsyth is a very beautiful venue. It's set up as a banquet and rental facility for weddings and parties. However, they've started this event called Gallery 51's Listening Room, and the next concert takes place March 18 with, Jenn Grinels, a singer and songwriter out of California.
She sings and plays the blues, folk music, jazz, rock and soul. Wow, what an artist! She stays on the road performing and touring and has produced two albums. Her latest one is titled brokenHEARTbreaker.
March 18, check her at Gallery 51's Listening Room. All shows are from 7 to 9 p.m., and admission is $20 in advance and $22 at the door.
--Y-O
Tags: Macon Film Festival, Adam Ragusea, Roger Riddle, Y-O Latimore, Macon Pops Orchestra, Muscle Shoals
Bottom Content