Section Branding
Header Content
Doctors' Long-Delayed Medicaid Pay Hike Arrives
Primary Content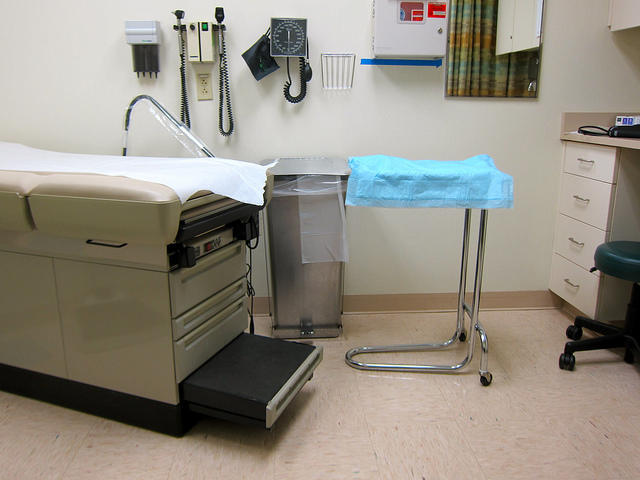 The physician pay hike for Medicaid services is finally beginning to reach Georgia doctors, more than a year after it was intended to take effect.
The three managed care organizations serving the majority of Medicaid beneficiaries are sending the extra payments to physicians starting this month, according to a schedule released by the Department of Community Health.
The pay hike was required under the Affordable Care Act, with the goal of paying family physicians, pediatricians and internists the same for Medicaid services as they get under Medicare.
"It's both a relief and an encouragement that the money is finally coming,'' Dr. Brian Nadolne, president of the Georgia Academy of Family Physicians, told GHN on Tuesday.
The federal health law required that the raise be paid for two years, 2013 and 2014. After the initial delays ensued, eligible doctors were told they would get the pay hike retroactively back to services delivered Jan. 1, 2013.
Delays in the payments occurred in many states, including Georgia, that use managed care in their Medicaid programs, a physicians organization said recently.
Starting last month, Georgia doctors began receiving the pay increase for care rendered under the traditional fee-for-service model. But the majority of Medicaid patients in Georgia are in managed care plans called CMOs, and the retroactive payments were expected to start flowing this month from all three health plans.
Physician groups in Georgia raised alarms about the pay hike delay last July, calling it, among other things, "inexcusable."
The American Academy of Pediatrics said in December that it had data showing that about 40 states are paying the increase in Medicaid fee-for-service, but that there are persistent problems with Medicaid managed care.
The delay increased the financial pressure on primary care physicians who serve a heavy load of Medicaid patients, Dr. Bob Wiskind, president of the Georgia chapter of the American Academy of Pediatrics, told GHN in December.
This pay increase represents the first Medicaid raise for Georgia primary care doctors in more than a dozen years.
See more at: http://www.georgiahealthnews.com/2014/02/long-delayed-doc-pay-hike-finally-arriving/#sthash.zvJjoZFl.dpuf
Tags: health, Georgia Department of Community Health, Georgia medicaid, Affordable Care Act, obamacare, gpbwell, Georgia Health News, Andy Miller, georgia academy of family physicians
Bottom Content