Section Branding
Header Content
Doctor Of The Day: A Medic's Honor, A Legislator's Relief
Primary Content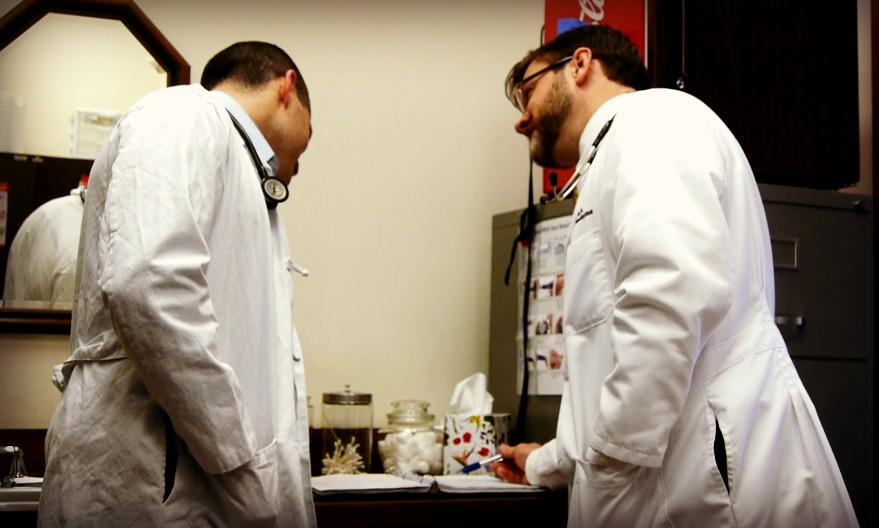 The 40-day legislative session demands a great deal of time and commitment from Georgia's legislators and their staff. Between hearings and meetings, lawmakers have little time for outside activities, particularly doctor's appointments. Not to mention, the close quarters and heavy traffic allow colds and the flu to spread quickly.
But the Capitol does have one way to help state legislators follow doctor's orders: Doctor of the Day.
Launched by the late Dr. Tom Cooper in 1967, the "Doctor of the Day" program aims to assist lawmakers with sudden medical concerns.
The appointed doctors, recommended by the legislators, practice within the state of Georgia. The professionals spend a day working in the Capitol's medical aid station, where they tend to illnesses and injuries of all kinds.
Dr. James Lofton Smith of the Gwinnett Medical Center served for the third time on Day 23 of the 2014 legislative session.
"During flu season, we can get inundated with people coming in with flu-like symptoms. One day I worked, I saw close to thirty patients in the period that I was down here and most of them had flu-like illnesses, so that's a high-volume day," Smith said.
Rep. Jimmy Pruett (R-Eastman) has visited the "Doctor Of The Day" on a number of occasions.
"It's just so important to have them here because we are so busy that when we have a flu or we have a bug going around, we can know how to treat it without us actually having to have time to go out and meet our individual doctor," said Pruett. "So it's really a blessing to us."
Representative Sharon Cooper (R- Marietta) believes her late husband would be proud of the program's success.
"He was very proud of this program. The Capitol has so many visitors. There are 236 legislators when you count the Senate and the House and we're like everybody else. Things happen to us," said Cooper. "People have heart attacks, people go into insulin shock. And so Tom was very proud of this accomplishment."
Tags: Gwinnett Medical Center, georgia state capitol, Dr. James Lofton Smith MD, Doctor Of The Day, Georgia Legislative Session 2014
Bottom Content