Section Branding
Header Content
Republicans Slam Bill Easing Restrictions For Sex Offenders
Primary Content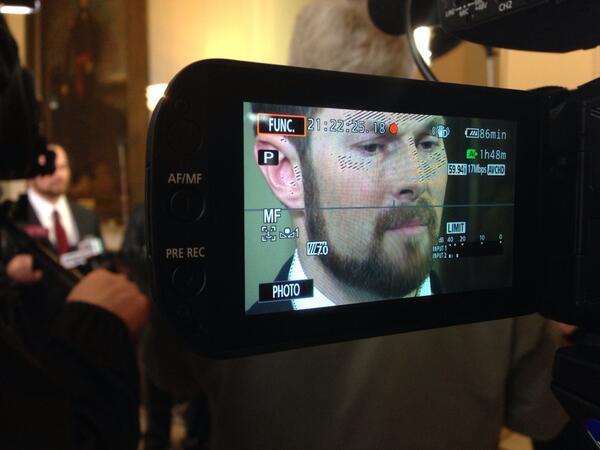 A new House member from Cherokee County is engulfed in quite the firestorm after introducing a bill that would eliminate restrictions keeping sex offenders away from areas such as playgrounds and schools.
Rep. Sam Moore (R-Macedonia), who was sworn in on Feb. 11, says H.B. 1033 is aimed at eliminating vague laws against loitering.
House leaders said the bill would have the effect of repealing a state law banning sex offenders from places where children gather.
"The Republican majority in the House chose to stand with Georgia's families and with children. That bill chooses to stand with sex offenders and pedophiles. And that's something that I can't fathom," said House speaker David Ralston.
Others lawmakers blasted the bill on the House floor.
"In my personal opinion, it's the most irresponsible and egregious example of proposed legislation I've seen in my entire life," said Rep. Larry O'neal of Bonaire
Representative Moore defended the intent of his bill last Friday, saying it was designed to uphold constitutional protections.
"There's already laws on the books to handle everything that I've heard thus far as far as child molesters or whatever they're worried about attacking children, or whatever; there's already existing laws for that," said Moore. "This is kind of a vague blanket law that applies to everyone, so I didn't see a problem with removing it, and until I hear something specific I still don't have a problem."
But Moore was the sole defender of his bill.
"I condemn this effort and assure you that it is not representative of the members in my party and the members in this room, " said Rep. Matt Ramsey of Peachtree City.
Former House Majority leader Jerry Keen says he doesn't understand how anyone who runs for elective office at the state level can introduce legislation this "irresponsible."
Keen played a leading role in writing Georgia's sex offender law.
"It's working, it's working to protect our children; and for anyone to do something to even suggest that we ought to weaken that, is just hard to believe."
Tags: politics, Sex offenders, Rep. Sam Moore, H.B. 1033
Bottom Content