Section Branding
Header Content
Political Leader Calls For Justice In Moore's Ford Bridge Lynching Of 1946
Primary Content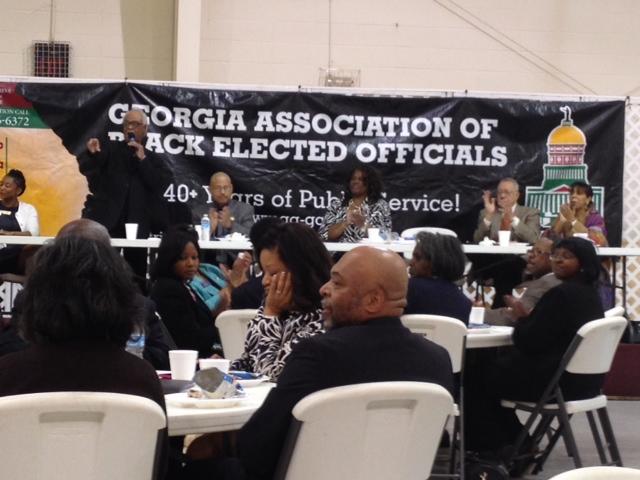 The President of the Georgia Association of Black Elected Officials, or GABEO, has plans for a busy spring despite the legal cloud hanging over him.
State Representative Tyrone Brooks has served as president of GABEO for over 20 years, and he's known for his successful efforts to remove the Confederate battle emblem from Georgia's state flag.
But he's also known as the civil rights leader who is facing 30 counts of tax fraud and other federal charges. The indictment from last May alleges that Brooks stole almost $1 million from the organizations he oversees.
Brooks maintains his innocence. He says federal prosecutors are retaliating against him because of his work to obtain justice in what is widely considered to be the last public lynching in Georgia.
The lynching happened in Monroe, Georgia in 1946, when two African-American couples were shot and killed near the Moore's Ford Bridge.
"We're going to expose federal employees who were part of the massacre and we're going to expose the FBI cover up since 1946," said Brooks.
GABEO met in Macon over the weekend for its annual winter conference.
Tags: GABEO, Leah Fleming, Rep. Tyrone Brooks
Bottom Content