Section Branding
Header Content
Demolition Permit For Historic Macon Church Approved In Dramatic Reversal
Primary Content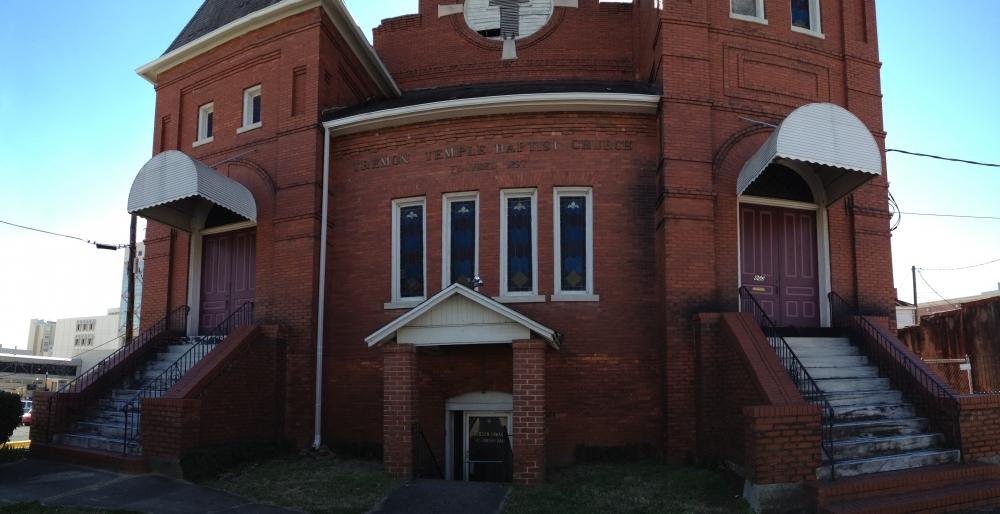 In a dramatic reversal, planning commissioners approved a demolition permit for a historic downtown Macon church Monday on a 3-2 vote.
Tremont Temple Baptist Church one of three downtown churches known for their role in Macon's civil rights movement. The current congregation no longer worships there, and they want to sell the building to a Dunkin Donuts developer with plans to level the building.
"I'm hard-pressed to think of another place in our community where Dr. (Martin Luther) King spoke, other than those three movement churches on Cotton Avenue," said Macon-Bibb Planning & Zoning Commission Chair Sarah Gerwig, who voted against approving the permit.
"And if the building is razed, then we lose a place to point to say 'well that happened there,'" she said.
Commissioners first denied the permit in December, when they had hopes that the Historic Macon Foundation would be able to buy and preserve the building instead.
"I think initially we had wanted the two sides to be able to work this out. But apparently it could not be worked out," said commissioner Bryan Scott, who voted against the permit in December but voted in favor this time.
The Historic Macon Foundation offered to pay the congregation the same price offered by local Dunkin Donuts developer Lou Patel, but the congregation was not receptive.
"I've learned a lot from this experience and Historic Macon's got to do a lot more to engage people of color. That's not been our strong suit over the past many years," said Historic Macon Executive Director Josh Rogers. Rogers is white, while church leaders are black.
Jim Rollins, the realtor negotiating the sale, declined to comment and offered no timeline as to when the building will be knocked down.
Rogers, who will be leaving Historic Macon in April, was visibly upset by Monday's outcome.
"One of the best assets we have going in Macon are our historic buildings. It's core to our identity, and it's one of the things we brag about most, it makes us unique in the whole country," Rogers said.
"So the fact that we could lose one, it's a major disappointment."
Tags: Adam Ragusea, Historic Macon Foundation, Tremont Temple Baptist Church
Bottom Content