Section Branding
Header Content
Wesleyan College Blesses Ground For Chapel 85 Years In The Making
Primary Content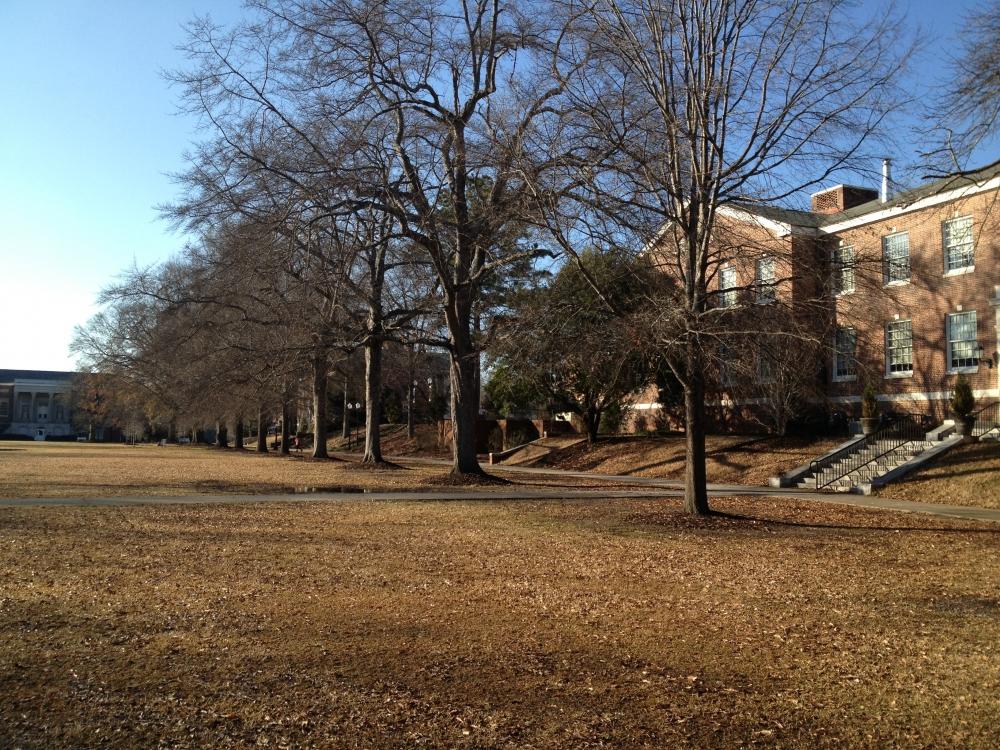 Wesleyan College in Macon officially blessed the ground for its new $6.3 million chapel Thursday, a significant moment in an initiative that has been 85 years in the making.
The Methodist-affiliated women's college moved to its current location on Forsyth Road in 1928. In her remarks at the ceremony, Wesleyan President Ruth Austin Knox said her predecessors had planned for a chapel all along.
"The opening of the new campus would be followed quickly, very quickly, by the Great Depression, and any plans to expand the campus were put on hold until the college could get itself on a more secure financial footing," Knox said.
"We've been engaged in a very successful fundraising campaign, and many generous donors have helped us to fund this," said Wesleyan Vice President for Institutional Development Doug MacMillan.
Wesleyan has held chapel services at various locations around campus for decades, but the new dedicated facility will be completed by February or March 2015, MacMillan said.
"It will actually look a great deal like the original Pierce Chapel that was at the college's first campus, which is where the main post office in Macon is now," he said. The original campus buildings on College Street burned in the 1960s.
The first woman in America to earn a college bachelor's degree graduated Wesleyan in 1840.
Tags: Wesleyan College, Adam Ragusea, United Methodist Church, Pierce Chapel
Bottom Content