Section Branding
Header Content
Savannah Native Returns For Book Festival
Primary Content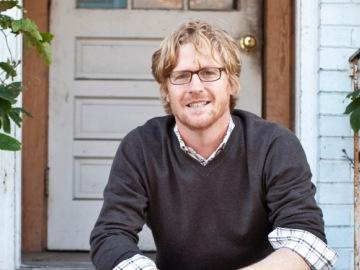 The Savannah Book Festival begins Thursday.
The main festival day on Saturday is free with dozens of speakers.
Many of them are best-sellers who write about far-flung topics.
For more information about the festival click here.
But a Savannah native will be coming home.
Dave DiBenedetto spent 12 years in the New York publishing world.
He now lives in Charleston as editor of Garden and Gun.
The glossy lifestyle magazine focuses on the South.
DiBenedetto says he couldn't do his job if he didn't have Savannah salt water in his veins.
"I was so fortunate to grow up on the banks of the Wilmington River and fortunate to have a John boat with a little outboard motor that my parents just said, 'Okay, here's a life jacket and a paddle. Be safe,'" DiBenedetto says.
His job recently involved editing "The Southerner's Handbook."
It's a mini-encyclopedia of Southern food, drink, style, outdoor activities and culture.
"Being Southern is certainly not all in this handbook," DiBenedetto says. "But I can promise you that if you could do all the things mentioned in this handbook, you'd be a pretty darn good Southerner."
Grits, bourbon, seersuckers, sharpening a knife, tending a garden.
These are just a handful of the Southern essentials that DiBenedetto picks for both utilitarian explanation and humorous storytelling.
"I've since gotten a letter from a reader after the book came out that we left out how to crack a pecan in your hand, which I wish I could do," DiBenedetto says. "It sounds like a wonderful skill."
The book also doesn't touch Southern topics to avoid -- religion, politics and SEC football.
DiBenedetto says being from the South is all about knowing where you came from and celebrating what's unique about it.
He says his appearance here will be a homecoming.
"It's an honor," DiBenedetto says. "It feels really great and a little bit anxious. I'm sure I might look out into the crowd and see some of my old English teachers and worry. Or my coaches! It feels great."
Southern writers Roy Blount, Jr. and Julia Reed are among the contributors to "The Southerner's Handbook," published by Harper Wave.
Tags: Savannah, Charleston, books, GPBnews, Savannah Book Festival, orlando montoya, Dave DiBenedetto, Garden and Gun, Southern culture, folkways
Bottom Content