Section Branding
Header Content
Middle Ga. Weekend: Atlanta's Mr. Phil Daniels Serenades Macon For Valentine's Day
Primary Content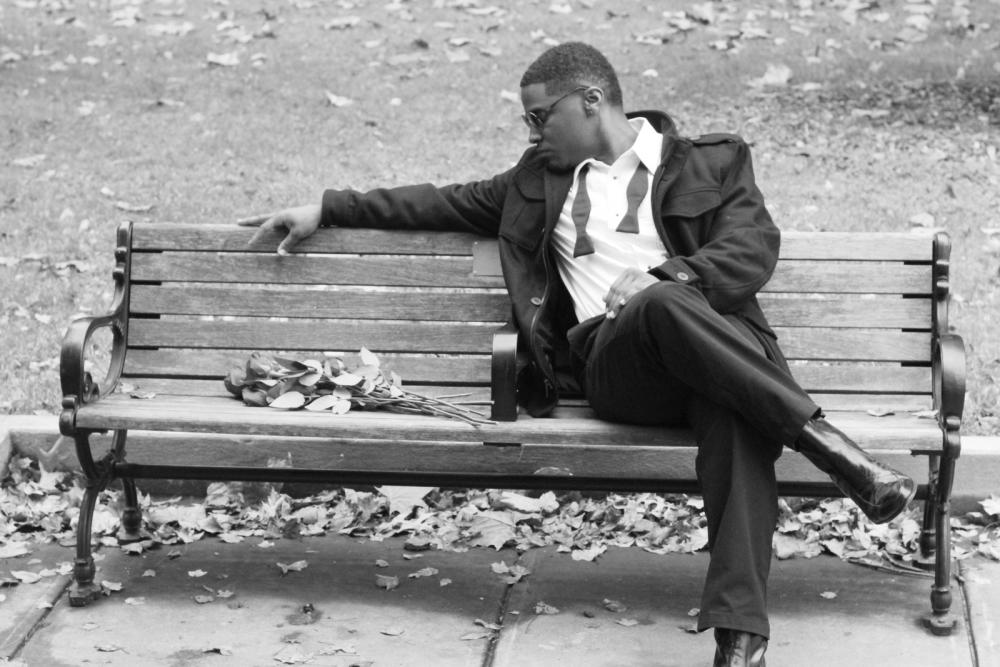 Macon DJ Roger Riddle and Y-O Latimore of Poetic Peace Arts join us to talk about fun things to do in Middle Georgia over the weekend and beyond.
Y-O's picks for Feb. 13:
Tell-Tale Heart tour at Riverside Cemetery
Throughout the year, the Riverside Cemetery and Conservancy produces themed guided tours centered around spirits that are buried there. Sometimes, they spotlight others who aren't buried there but have had some type of connection with Macon's history.
In the past for years, I've brought the spirit of a woman named Sophie Lewis to life. She was an African woman, born in 1847, who worked for the Ayers family that lived on Walnut Street across from Christ Church. I've brought the spirit of Sophie Lewis to life for October's Halloween, April's Antebellum and many more themed spirit programs at the Riverside Cemetery and Conservancy.
This Saturday, they've created a spirit program to help celebrate Valentine's Day. It's called The Tell-Tale Heart guided tour. The characters brought to life will portray fairy-tale to love-hate romance stories. I can only imagine who they will highlight. Plus, I'm a huge fan of Edgar Allan Poe's work, so the title of this event immediately drew me in.
The Tell-Tale Heart at Historic Riverside Cemetery takes place Saturday and Sunday at 3 p.m. Admission is $10 for adults, $5 for students and seniors and free for conservancy members and children under 12.
Mr. Phil Daniels at Midtown Key Club
This Friday on Valentine's Day at Midtown Key Club, Dollyhood Records presents A Love Campaign - Valentine's Day Edition featuring their national recording artist Mr. Phil Daniels along with, Swan, a comedian.
There's nothing quite like combining love and laughter. And, to top everything off, AJ the DJ will be playing. Friday, doors open at 8 p.m.and the performance starts at 11 p.m.Admission is $10 and all the ladies get a rose.
For more details, log onto the Midtown Key Club Facebook fan page or call (478) 743-1004 about reservations.
--Y-O
Roger's picks for Feb. 13:
DJ Shawty Slim spins at Lunch Beat Macon
The Lunch Beat Macon series is one of the most creative and fun new events to pop up in Macon in awhile now. It's a monthly mid day dance party luncheon. It's hosted by local hip-hop artist Floco Torres and he's recruited one of Macon's best party DJs, DJ Shawty Slim to help provide the music. You can bring your own lunch or there are lunches there for sale.
Last month was their first one and they had 80 people come in for the hour long dance party. People were dancing, laughing, networking, enjoy the art on the walls. It was a lot of fun, and it's family friendly. Some of the best moments were watching the kids dancing.
This month's Lunch Beat Macon takes place today, Thursday February 13, from noon - 1 p.m. at the 567 in downtown Macon on Cherry Street. Admission is free and all ages are welcome. And we will have a special treat as DJ Shawty Slim has recruited two up and coming Macon DJs to help provide the tunes. He'll be joined by DJ Fubu and DJ KD.
'Tank Girl' at the College Town Film Series
This is the movie time of the year in Macon. Right now people are talking about the upcoming Macon Film Festival. Folks are excited about the release of Need For Speed with its Macon shot scenes. The Macon Film Guild has been showing some incredible films.
Right now the College Town Film Series is in full swing. They are showing their second movie, Tank Girl, tonight at the Douglass Theatre.
Middle Georgia State College, Mercer University, and Wesleyan College put together the film series each year so that their students can watch some really interesting and influential films and then discuss them with knowledgeable and passionate faculty members.
Tonight's film, Tank Girl, is a fun and action packed movie based on a popular comic book. The movie takes place in a post apocalyptic future where all the water left on Earth is controlled by a big corporation.
Tank Girl and her friends set out to free the water. If nothing more you want to see this movie because Ice-T plays a kangaroo.
Students are free with a valid I.D. Everyone else is $5 and you get a box of popcorn. The movie starts at 7 p.m.
--Roger
Tags: Historic Riverside Cemetery, Adam Ragusea, Roger Riddle, Y-O Latimore, Midtown Key Club, Tank Girl, Mr. Phil Daniels
Bottom Content