Section Branding
Header Content
Loss Of Key Voting Rights Act Section Most Keenly Felt In Local Elections
Primary Content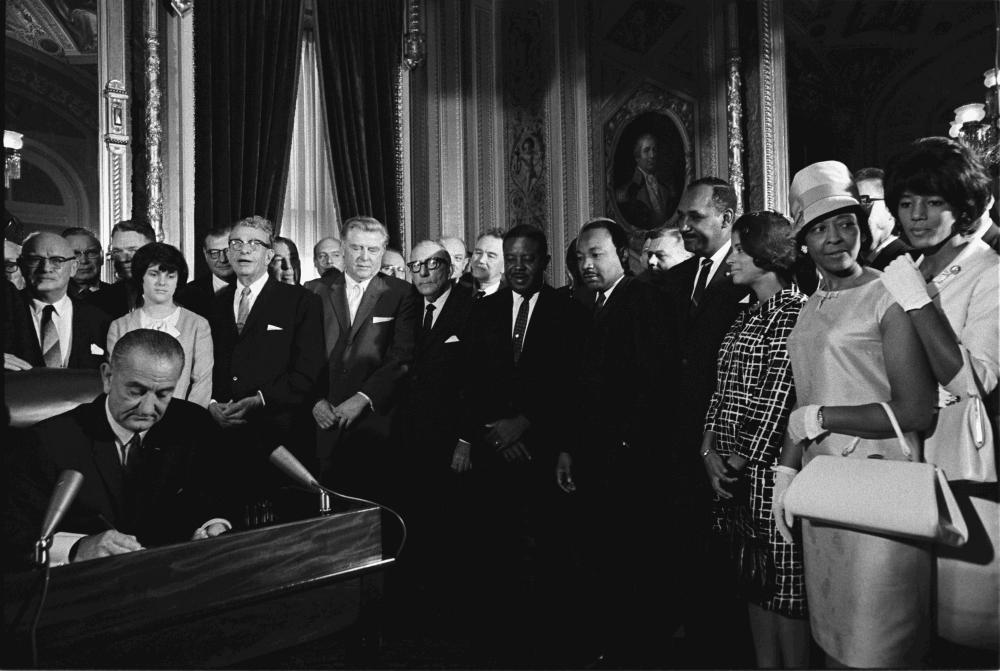 It's been eight months since the Supreme Court effectively stuck down Section 5 of the Voting Rights Act of 1965, the section that required jurisdictions with a history of discrimination at the polls (i.e. Georgia and most other states in the South) to get their local voting laws "pre-cleared" by the federal government.
In his majority opinion, Chief Justice John Roberts pointed out that discrimination at the polls remains against the law; the surviving Section 2 says anyone who's been disenfranchised need only bring suit after the offending election has occurred.
So far, it hasn't worked out that way. Except in the places where it has.
While the ink was still wet on Roberts' opinion, North Carolina's Republican Gov. Pat McCrory signed one of the nation's most aggressive Voter ID laws. On top of the government-issued ID requirement for voting, the law also shortens the state's early voting period and eliminates both same-day registration and pre-registration for minors who will be 18 the day of the election.
Republicans said the ID component was necessary to prevent fraud (of which little has been documented) while the rest will save the state money on elections.
Democrats and voting rights advocates saw the measure as an attempt to suppress low-income and minority voters (who tend to vote for Democrats). In August, the NAACP and ACLU filed suits, and a month later U.S. Attorney General Eric Holder piled on with the Justice Department's own suit.
In announcing DOJ's involvement, Holder could not have been much clearer about what he thought North Carolina Republicans were up to. "Within days of the Supreme Court's decision to strike down key provisions of the Voting Rights Act, the state legislature took extremely aggressive steps to curtail the voting rights of African Americans," he said.
What's happening in North Carolina would seem to prove Justice Roberts' point. Sure, the federal government couldn't block the new law before it went into effect like they used to be able to. But now they are suing to overturn it; a judge will consider the evidence and, one way or another, justice will be served.
From the ashes of Section 5, Section 2 emerges fighting. But not on every front.
"At the statewide level, that's where the Democratic Party can fight the battle for African American and Latino voters," said Emory University election law professor Michael Kang. "Those are fairly high publicity kind of issues were people mobilize."
"But at the local level a lot of stuff happens under the radar that really matters, that affects people's ability to vote effectively," he said.
So if you want to see how the demise of Section 5 is affecting elections across the country, look at races for Mayor and City Council, not President and Congress.
Tags: Voting Rights Act, Voting Rights, Macon-Bibb consolidation, Adam Ragusea
Bottom Content