Section Branding
Header Content
Georgia Misses Out On Bonus Money For Enrolling Kids In PeachCare, Medicaid
Primary Content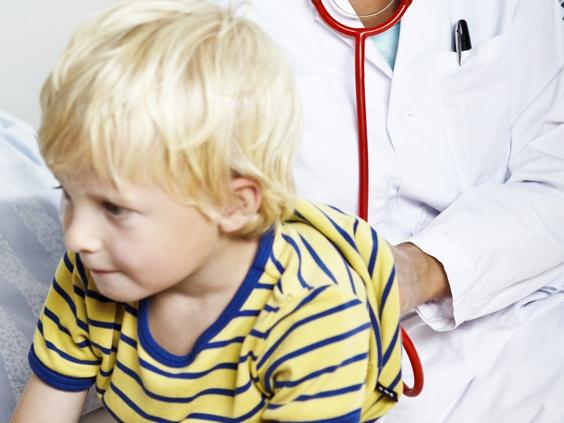 After two years of receiving a bonus, Georgia is not included in the latest round of federal performance awards for enrolling eligible children in government health insurance programs.
The federal Centers for Medicare & Medicaid Services (CMS) said last week that 23 states earned a bonus for fiscal 2013, funded under legislation that reauthorized the Children's Health Insurance Program (CHIP).
A year ago, Georgia received a bonus of $1.9 million, after gaining almost $5 million for fiscal 2011, the first year that the state received an award.
A state qualifies for a federal bonus by implementing procedures to simplify enrollment and renewal to ensure that all eligible children have easier access to coverage under Medicaid and CHIP, which in Georgia is known as PeachCare.
To qualify, states must meet at least five of eight enrollment benchmarks set by the federal government. They also must exceed numerical targets for enrolling the lowest-income children.
Georgia's Medicaid agency told GHN that the state met five benchmarks but did not reach enrollment targets set by CMS.
An advocacy group for Georgia children said it was disappointed that the state did not qualify.
"According to CMS, Georgia still has almost 18 percent of eligible children who are not enrolled in Medicaid or PeachCare, so we will work to encourage the state to be more aggressive in educating and engaging families about their right to coverage,'' said Pat Willis, executive director of Voices for Georgia's Children. "There has been an increase in applications since the [insurance] exchange opened, but we can do much better if we are truly committed."
Although the percentage of Georgia children who are uninsured has declined, the state still has the fourth-highest actual number of kids without coverage, according to a recent report.
In raw numbers, Georgia has nearly 220,000 children who are uninsured, trailing only Texas, California and Florida, said the report from Georgetown University's Center for Children and Families. All three of those states are much more highly populated than Georgia.
The performance bonuses help offset the costs that states incur when they enroll lower-income children in Medicaid.
Southeastern states receiving enrollment bonuses for fiscal 2013 were Virginia, $18 million; South Carolina, $17.5 million; North Carolina, $11.6 million; and Alabama, $11.5 million.
Medicaid is a health insurance program for the poor and disabled that's jointly funded by the federal and state governments. It covers roughly 1 million children in Georgia.
PeachCare, the program for uninsured children of middle-income parents, covers about 220,000 kids.
See more at: http://www.georgiahealthnews.com/2014/01/performance-bonus-year-kids-enrollment/#sthash.LMTY1ulG.dpuf
Tags: Medicaid, health, U.S. Centers for Medicare and Medicaid Services, peachcare, Georgia medicaid, PeachCare for Kids, gpbwell, uninsured children, Georgia Health News, Andy Miller
Bottom Content