Section Branding
Header Content
Watchdog, Advocacy Groups Prepare For 2014 General Assembly
Primary Content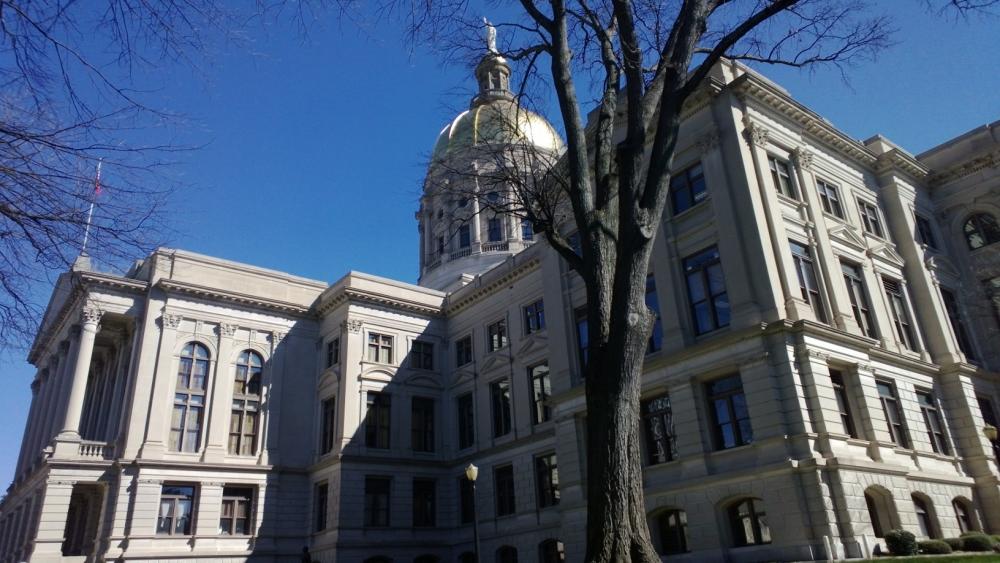 State lawmakers will be back at the Capitol in two weeks to start the 2014 General Assembly session and advocates have already been working on their legislative agendas.
"We are also expecting it to be a very fast session—gavel in, gavel out—and that just means we have to be ready to hit the ground running," said Liz Coyle, deputy director of Georgia Watch, a consumer advocacy group.
Georgia Watch's top priority this year will be supporting legislation that will make it easier for consumers to get involved in solar energy production, including setting up financing for everyday Georgians.
"People are recognizing that installing solar panels on their homes or farms or small businesses gives them much more control over their energy choices," Coyle explained. "They can lower their bill and have a cleaner choice if they want to make that."
Coyle said her organization will also focus on backing a bill that would make it easier for homeowners to stay in their houses when facing foreclosure. Georgia Watch will oppose two bills that aim to change debt settlement and medical malpractice laws.
Ethics reform legislation will once again be at the top of Common Cause Georgia's legislative wish list. Executive Director William Perry said the organization's first priority will be lobbying to restore the state ethics commission.
"We want an independent commission in both funding and appointment," said Perry. "Our current commission is appointed—has five commissioners appointed, three by the Governor, one by the House, one by the Senate. We would like to see a[n] appointment process that maybe involves Supreme Court Justices, members of the bar, something a little bit more removed from politics, because as we've seen, there can be complaints against the Governor."
Currently, the state has the Georgia Government Transparency and Campaign Finance Commission. The organization can enforce political campaign donation and expenditure laws, but it cannot investigate complaints of ethical misconduct against candidates, state officials or lobbyists.
Perry said funding for the commission should also change.
"Politics plays a part of their budget. We'd like to see that taken away," Perry explained. "Do like Alabama has done and I hate to say we should follow Alabama's lead here in Georgia, but sometimes you have to; they've dedicated a certain percentage constitutionally from their general fund to fund their ethics commission. So that, that way the legislature can never say how much the budget's going to be for the commission. It's automatically set by a percentage of the overall general fund. And so, that kind of independence is what we think is needed to have an honest, real commission that people can believe in."
Common Cause will also push lawmakers to strengthen the lobbyist gift law passed last year.
"It's amazing [be]cause as the bill was being passed, you know, there were Senators on both sides of the aisle warning, 'We're going to have to come back and fix this thing.' Members of the House were also saying, 'There [are] too many loopholes.'"
That bill goes into effect January 1, 2014 and limits lobbyists to gifts to individual lawmakers to $75. The law, however, still allows lobbyists to spend unlimited amounts of money on groups of lawmakers like committees, or on lawmakers who are traveling on official business.
"That's a problem [be]cause you could basically stretch anything to an official duty. So, any of these trips to the beaches or to luxury resorts that we wanted to prevent can't be prevented under this current law because somebody's traveling as part of their official duty," said Perry. "For those lobbyists with the deepest pockets, it makes it easier now to compete because small lobbyists can't afford to invite an entire committee out for a dinner."
The legislative session begins January 13, 2014.
Tags: Georgia, legislature, General Assembly, solar, ethics commission, lobbyist, ethics, legislative session, common cause, Georgia Watch, gift cap, 2014
Bottom Content