Section Branding
Header Content
Mercer Football Has Winningest Debut Season In NCAA Division I History
Primary Content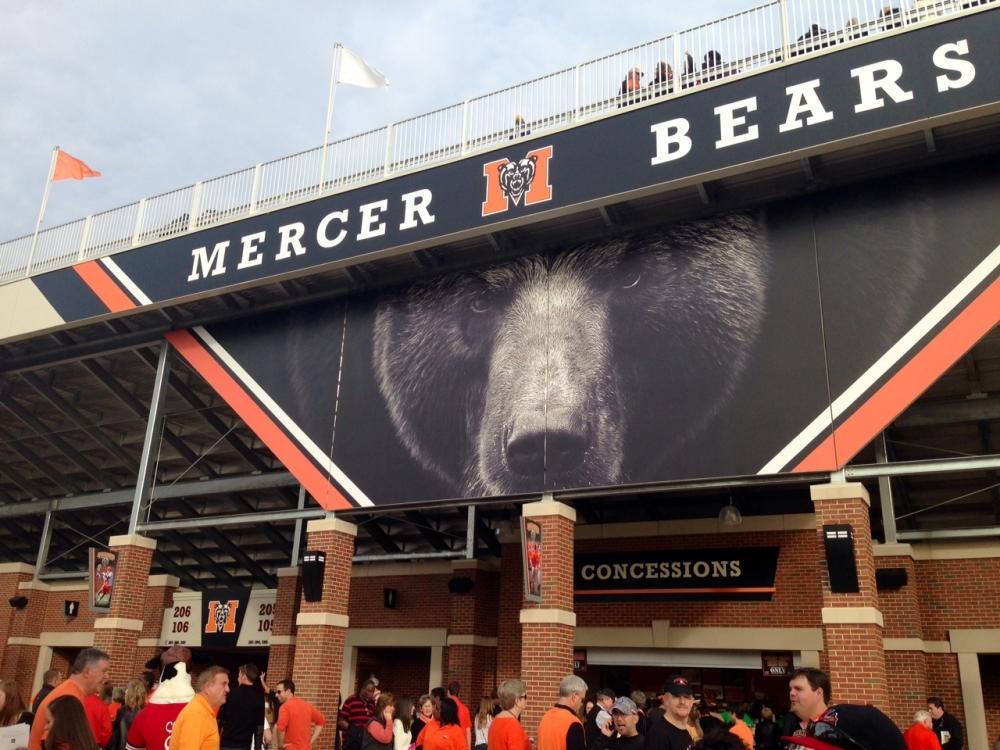 Mercer University has the most successful first-year football program in NCAA Division I history.
The Bears wrapped up their season Saturday with the record-setting win.
Mercer blew past Stetson University in the second half to score 24 and give the Bears a 41-14 victory. Mercer ends its first football season since 1941 at 10-2. The homecoming victory put the team at 8-and-0 at home on the year.
The team defied low preseason expectations and topped a record for most wins in a debut season previously set by Old Dominion in 2009.
For the squad full of freshmen, players like linebacker and Middle Georgia native Corey Lockett are grateful for their success.
"I'm gonna miss it a lot. We had a great brotherhood," Lockett said.
"I feel like we're so tight, so tight together. It's probably been the best football season I've ever been a part of, to be honest with you. The fan base and everything like this has been great. I couldn't ask for anything better."
Next season will be very different, as Mercer hops to the Southern Conference, and thus will be free to lure recruits with athletic scholarships.
Tags: Adam Ragusea, Mercer University football, Jane Hammond
Bottom Content