Section Branding
Header Content
Hopes Dimming For Preservation Of Historic Macon Church
Primary Content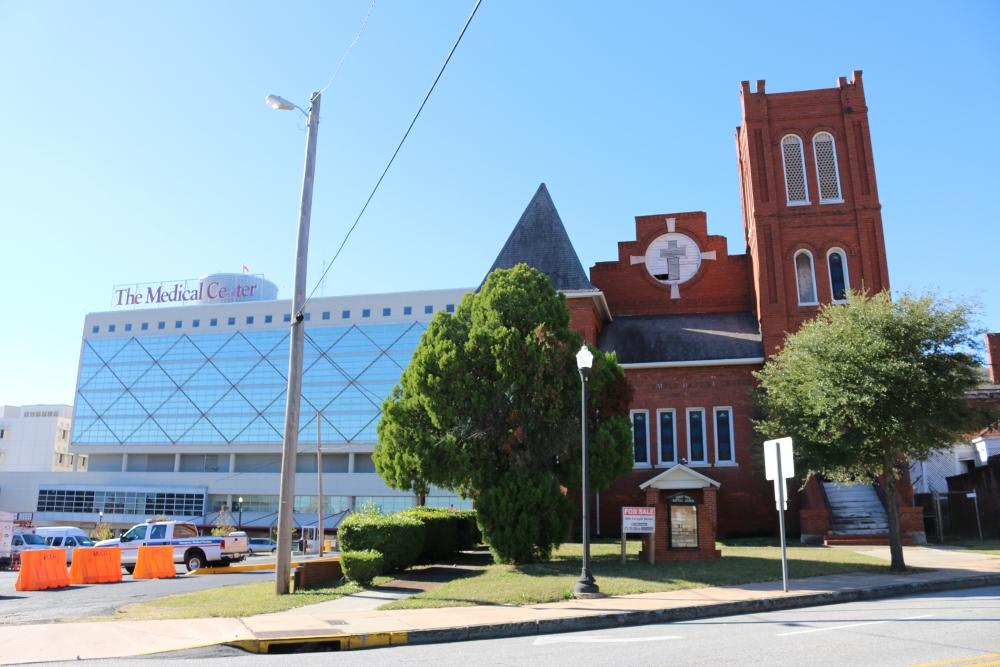 The prospects look dim for advocates hoping to preserve a historic African American church in downtown Macon.
The congregation of Tremont Temple Missionary Baptist Church wants to sell their property to a developer with plans to demolish the building.
Planning authorities delayed granting a demolition permit Tuesday, but appear likely to do so at their next meeting in December unless the situation changes.
Historic Macon Foundation Executive Director Josh Rogers is trying to arrange a deal that would pay the congregation for the church while still preserving the building, he said, but needs access to the property in order to draw up construction estimates.
"I hope they'll allow us access to the building because I do feel confident there's a win-win solution on this table," he said. "I just worry that the congregation is sort of emotionally committed to the current path and might see it through to completion."
The congregation moved to a new building in 2007, and they're ready to let the old building go, said church trustee Brenda Cherry.
"The people are the church, not the building, and regardless to whether the building is there or not there, we'll always remember what took place at Tremont Temple Baptist Church," she said.
The prospective buyer of the property wants to replace the church with a Dunkin' Donuts.
Historians say the building played an important role in the civil rights movement as the place where Macon's bus boycott was organized.
Rogers feels the only way for the church to be saved is for Macon-Bibb Planing & Zoning commissioners to deny the demolition permit, he told them.
The price Historic Macon could offer the congregation would not match the offer they've received from a developer contingent on demolition of the building, he said.
Tags: historic preservation, Adam Ragusea, Historic Macon Foundation, Tremont Temple Baptist Church
Bottom Content