Section Branding
Header Content
Shutdown: Cuts Hurt Savannah, Augusta, Columbus
Primary Content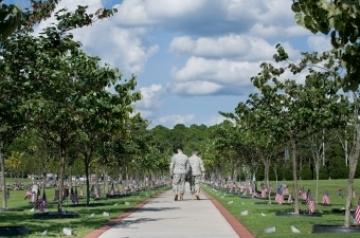 The Savannah, Augusta and Columbus communities are the most impacted in the state by reductions in federal spending, according to a new report by Georgia State University.
Dr. Peter Bluestone, Senior Research Associate at GSU's Fiscal Research Center, said those cities feel more of the cuts from sequestration and the government shutdown because a larger percentage of their economy is based on federal defense spending. All three areas have large military installations.
"These are smaller, regional economies and therefore, the large amounts of federal spending that they receive, if there were substantial changes in those spending, those changes would represent a substantial amount of funds that flow into the economy," Dr. Bluestone explained.
In 2010, federal spending represented more than half of Savannah's gross regional product. Bluestone said the impact is less in areas where military bases represent a lower percentage of the economy.
"The larger diversified economy of Atlanta has an easier time adjusting to changes in federal spending because the federal spending is a smaller portion of the overall economy in the region," he said.
Dr. Bluestone expects federal budget pressures will lead to more spending cuts over the next few years.
Tags: budget, Georgia State University, Augusta, Columbus, Savannah, federal, GSU, Department of Defense, government shutdown, sequestration, Dr. Peter Bluestone
Bottom Content