Section Branding
Header Content
Emory-Tibet Link Shares Science, Compassion
Primary Content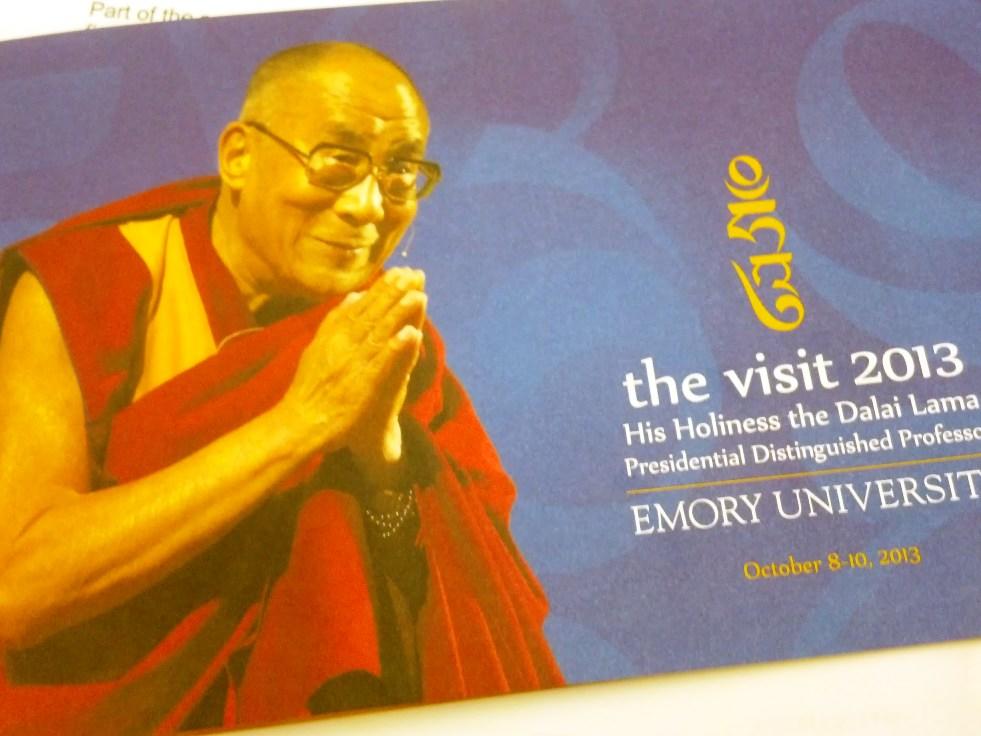 The Dalai Lama visits the Atlanta area this week for a series of public discussions on responsible citizenship in our globalized society and the role of secular ethics in education.
The Emory-Tibet Partnership organized the Tibetan leader's visit, his third since he became a Presidential Distinguished Professor at Emory University.
"[The Tibet partnership] goes to Emory's very mission...to educate not just for the intellect part but also the heart," said Geshe Lobsang Tenzin Negi, director of the partnership. "That's what, I think, His Holiness resonates with, because he embodies compassion and that "good heart" part. For him, education needs to be something holistic."
The educational partnership between Tibet and Emory flows both ways, with students traveling to Dharamsala, India, to study with Tibetan teachers and monks and nuns studying at Emory.
The partnership is also developing a science curriculum for use in Tibetan monasteries. And scientists at Emory are studying the practice of meditation to better understand how it helps people.
"One of the really innovative programs to come out of this partnership is what we call cognitively based compassion training," Negi said.
"Compassion is a skill, very much like you can get better at playing tennis or football and any other skills, you can get better with your compassion," he said. "We see very, very encouraging results, whether it has to do with regulating one's emotions, responding to certain stressors in life, or to increase our empathy."
In addition to several public events, the Dalai Lama will also deliver a lecture on secular ethics to Emory students and attend other private events.
Tags: Emory University, Dalai Lama, Tibet, Buddhist, Tibetan monks, emory-tibet partnership, geshe lobsang tenzin negi, compassion training
Bottom Content