Section Branding
Header Content
Injuries Contest: Tasteless Or Usefull?
Primary Content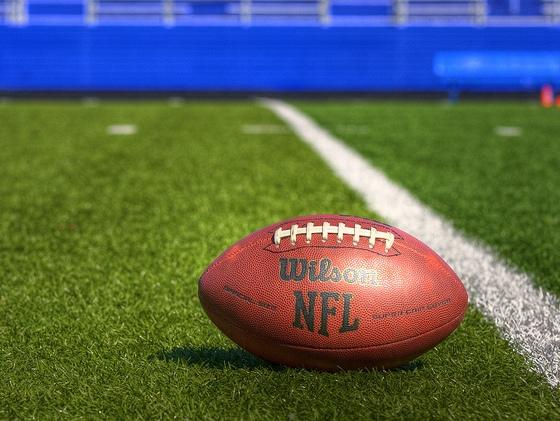 Millions of Americans play "fantasy football," with NFL players' points and yardage producing a fantasy team's weekly score.
An online website exclusively for physicians, meanwhile, features a different type of football contest.
Sermo, which has more than 100,000 doctor members, is offering prizes in its "Pro Football Injury Challenge." One of the questions is for doctors to guess how many concussions will occur in the NFL this season.
Dr. Mark Ebell, a Georgia physician, said he's appalled by the contest. Ebell pointed out the Sermo question on concussions to Georgia Health News.
"They are making fun of a very serious and potentially life-altering injury,'' said Ebell, an associate professor of epidemiology in the University of Georgia's College of Public Health. "I found it appalling."
Sermo says the contest is intended to raise awareness of the need to address concussions.
Jonathan Michaeli of WorldOne, which operates Sermo, said in an email to GHN this week that the concussion issue was "taken out of context" in a reporter's query.
"In research, very often there are questions related [to] the topic at hand, which serve a purpose that may not be immediately transparent, especially when looked at in a vacuum,'' Michaeli said in the email. "Sometimes you simply don't want to telegraph the intent/goal. Other times questions are intended to frame or size the problem. In this case, athletes are experiencing more concussions (in epidemic proportions). It is our hypothesis that the issue is not being addressed."
Concussions have become a major topic across all levels of football, with increased attention on the injuries leading to action to prevent them and improve treatment of them.
The National Football League recently agreed to pay $765 million to settle a lawsuit brought by more than 4,000 players and their families, who argued that the league concealed what it knew about the dangers of repeated hits to the head.
The league has changed its rules to make the game safer and has modified its protocols for concussions.
In Georgia, the General Assembly this year passed the Return to Play Act, which calls for informing the parents or guardians of school athletes about the consequences of concussions, and educating coaches and school training staff on how to recognize symptoms.
Under this new law, any player with a concussion must be removed from a game until a health care provider clears the athlete to return.
More than 40 states have passed similar concussion legislation.
With more than 125,000 licensed physicians as members, Sermo provides medical and research news and offers forums for discussion of various health topics.
The football injury contest offers a prize of $2,500.
Two other questions have physicians predict the yardage gained by two NFL players, Redskins quarterback Robert Griffin III and Texans running back Arian Foster, in the first four weeks of the season. Both of these players are coming back from major injuries.
"The challenge is about predicting recovery from injury,'' Michaeli said in his email. "By comparing expert predictions from the Sermo community to actual return to play timeframes . . . we hope we can educate and potentially influence the major league sports teams to reconsider their guidelines."
Ebell, the UGA professor, noted that he is not anti-football. "I love football,'' he said. He added that he has used the Sermo site occasionally for informal research.
And Ebell acknowledged that some physicians may not have the same negative reaction to the football contest that he did. "Physicians are not a monolithic culture,'' he said.
Paul Root Wolpe, director of the Emory Ethics Center, said Thursday that Sermo may be well-meaning, but using the concussion question as part of a contest "crosses the line into tastelessness.''
"I appreciate their [motivation] but I think they made an error in judgment,'' Wolpe said.
Over the past 30 years, he added, medical schools and hospitals have made an effort "to tamp down inappropriate gallows humor.''
That type of humor often comes as an "immediate discharge of tension,'' Wolpe said. "But when it has as its target a patient or corpse or someone who's vulnerable, I'm opposed to it.''
See more at: http://www.georgiahealthnews.com/2013/09/concussion-game-tasteless-contest-exercise/#sthash.OQli3oVC.dpuf
Tags: football, health, doctors, concussions, gpbwell, Georgia Health News, Andy Miller, fantasy football
Bottom Content