Section Branding
Header Content
State Supreme Court Considers Execution Drug
Primary Content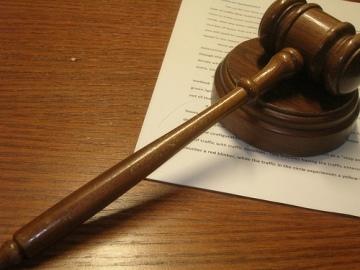 The Georgia Supreme Court unanimously agreed Monday to reconsider a stay of execution. It's for death row inmate Warren Lee Hill. One expert says the case could halt all of Georgia's executions.
A new state law makes certain information about drugs used in executions a "confidential state secret".
Many companies are reluctant to make such drugs, fearing a public backlash. Lawmakers want to keep the information confidential to ensure a supply.
Georgia's supply of pentobarbital has expired. Hill's attorneys argue they should get more information about the compounding of the new drug to ensure it won't cause pain and suffering during the death penalty. A Fulton County judge agreed to stay his execution. But now the state is appealing that ruling.
UGA law professor emeritus Ronald Carlson says if the State Supreme Court sustains Hill's argument, it will have major implications for all death row inmates in Georgia.
He says "All death row sentences will go on hold until the compound that's going to be used in these lethal injections gets legitimated or clarified. This may be simply the start of a process that could last for some time."
Carlson says if the state Supreme Court does support Hill's claim the General Assembly might have to go back and change the law.
Carlson says this is an important constitutional question. "The public does not know what the new drug will be consisting of and how it's compounded. " He says "These are legitimate concerns. Not that they are concerns that will ultimately wind up in freeing Warren Lee Hill. But certainly they are concerns that a state Supreme Court ought to take a look at."
Carlson says it's likely that oral arguments won't be heard until December or January.
The State Supreme Court is asking the parties to address four questions.
Is the case moot since the current supply of pentobarbital has expired and is it unclear how the state would obtain a new supply of execution drugs?
Did the Fulton County Superior Court have the authority to stay Hill's execution?
Could the whole issue of the statute's constitutionality be avoided if Hill were given a sample of the drug for testing or given other information the statute does not prohibit?
Did Fulton County Judge Gail Tusan err by issuing the stay based on Hill's challenge of the statute's constitutionality?
A spokeswoman for the state Attorney General's office says they aren't commenting. They will let the case play out in court.
Tags: death penalty, execution, State Supreme Court, Warren Lee Hill
Bottom Content