Section Branding
Header Content
Voting Rights Campaign Launches
Primary Content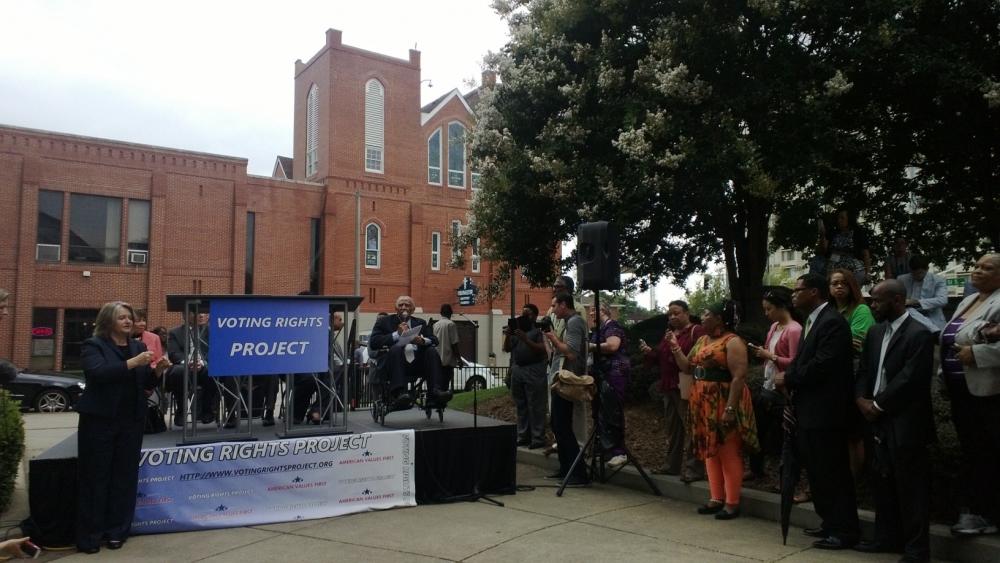 State legislators and Civil Rights leaders launched a comprehensive voting rights campaign in Atlanta Wednesday.
The effort, called American Values First and comprised mainly of Democrats, will fight a recent crop of anti-voter fraud laws in more than 30 states that have the support of many Republicans.
Instead, members will draft templates of laws for all 50 states that would remove voting restrictions, which they say disenfranchise minority voters.
It's formed on the heels of a June decision by the U.S. Supreme Court to strike down part of the landmark Voting Rights Act. That means Georgia and other states no longer have to get federal approval to change election laws and procedures.
The Rev. Joseph Lowery, a veteran Civil Rights leader, said the spate of voting laws reminds him of something he wrote in the 1980s.
"I wrote a speech called "Everything Has Changed And Nothing Has Changed." And I was looking for it the other day because I'm going to preach it again," he said, to approvals from the crowd. "I'm going to preach it now."
And officials say the laws don't only affect African-American and other minority voters.
"The restrictions that Republicans are proposing across the country also dramatically impact senior citizens. And the disabled. And students. And anyone who doesn't have a driver's license," said Mike Gronstal, an Iowa state lawmaker at the launch.
Officials with the group pointed to a same-day voter registration law proposed in Nevada. It would have allowed voters there to register on the same day they voted.
Tags: Atlanta, Voting Rights Act, Voting Rights, state legislators, Ebenezer Baptist Church, voter fraud, civil rights leaders, the Rev. Joseph Lowery, voting rights campaign
Bottom Content