Section Branding
Header Content
Immigration Laws Conflict
Primary Content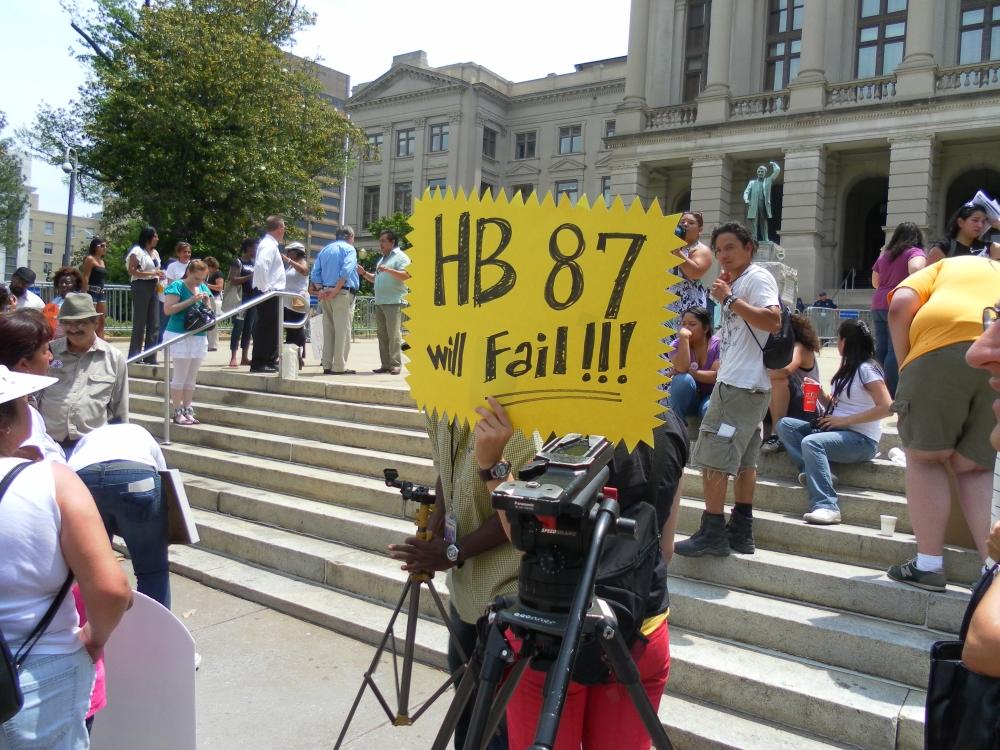 Undocumented students suing the University System of Georgia say their lives are on hold. An Obama administration order allows some to work legally. But state rules still bar them from Georgia's top colleges.
The conflict between state and federal status has spurred dozens of undocumented young adults to sue the Board of Regents.
Rigoberto Rivera of Roswell says his high school friends have already finished college.
"And it gets kind of depressing to see that they're moving on with their lives, that they have a degree. And I'm here and I'm not even able to finish my freshman year," he said in an interview.
Students like Rivera can attend other state schools but at three times the out-of-state tuition. Rivera says that means one Georgia Perimeter College course costs him $1,200 rather than $300.
Rivera has received a Deferred Action status through the Obama executive order, and that will give him temporary legal rights to work and obtain a driver's license. But he says that isn't enough.
"It's like the government of Georgia is saying you're good enough to get a job, but not good enough to be getting an education," he says.
Ann Morse with the National Conference of State Legislatures says many states have enacted tuition policies for undocumented students. But Georgia's outright ban on top schools is unique and seen only in a few states.
"It's more unusual to have a ban on access," she says.
And she says since the 2012 Obama order, more states have passed laws allowing some undocumented young adults to pay in-state tuition.
"There tends to be -- in general in the legislation – there tends to be much more leniency toward students," she says. "You know, making sure kids are healthy, making sure kids are succeeding."
A Board of Regents spokesman says the state received the lawsuit Wednesday. It now has 60 days to respond.
Tags: University System of Georgia, lawsuit, undocumented students, Obama executive order, lawful presence, colleges.
Bottom Content