Section Branding
Header Content
Macon Beer Company Gets Brewing
Primary Content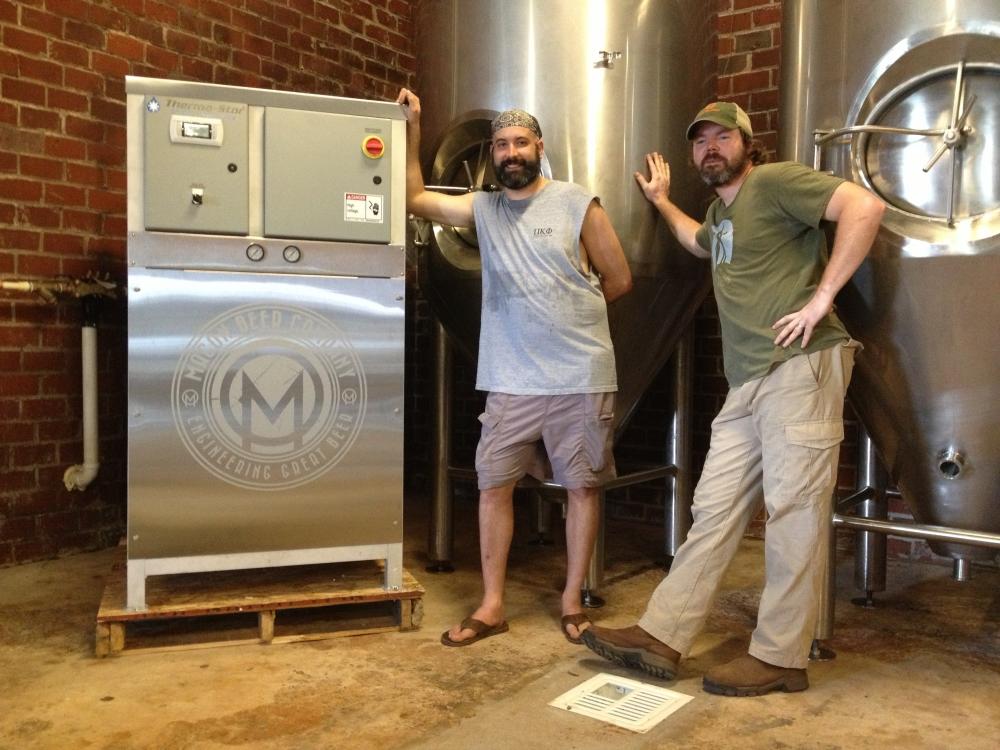 Georgia's newest craft brewery is set to begin production in Macon any day now.
But the Macon Beer Company isn't just a welcome arrival in a city thirsty for economic activity. It's part of a trend toward larger scale production among local brewers.
Georgia's craft beer market is dominated by SweetWater Brewing Company in Atlanta; not even Terrapin in Athens comes close in terms of scale.
For years, most other craft brewers have been opening up under Georgia's brewpub license, said John Pinkerton, president of the Georgia Craft Brewers Guild. That allows brewers to primarily sell their beer directly on site, instead of in stores.
But with the recent arrival of Southbound Brewing Company in Savannah, and now Macon Beer Company, more brewers are trying to compete in the retail game.
Macon Beer Company co-founder Jeremy Knowles, an engineer by trade, was inspired to get into the beer business by a visit to Sweetwater.
"[I] checked out their stuff and how they did it, and it really seemed way less complex than the things I designed for a living," Knowles said.
Still, there are drawbacks to operating under a brewer's license, rather than a brewpub license, said Knowles' partner Cory Smith. Georgia's licensing system forbids retail-oriented brewers from selling beer to people directly.
"It'd be nice to be able to come in, sample something, find something you like and then buy a growler of it to take home," Smith said. "But right now the law is not set up to allow for that."
State legislators tabled a change to the law backed by craft brewers earlier this year, though it could be revived next year.
Meanwhile, Macon Beer Company is starting up production in a converted warehouse across from the Macon Water Authority, which produces what the American Water Works Association called the best tasting water in the nation in 2009.
Knowles says he can brew with Macon water straight out of the tap.
Tags: beer, Adam Ragusea, Macon Beer Company, craft beer, Georgia Craft Brewers Guild
Bottom Content