Section Branding
Header Content
Author Looks East For Colonial History
Primary Content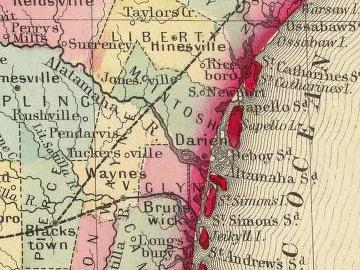 A Savannah historian believes we've been looking at Georgia's past -- at least one part of it -- from an incomplete perspective.
Writing about the state's Colonial period, Paul Pressly argues that we should be looking east.
He's waded through a massive amount of historical records: shipping accounts, marriage documents and letters.
And he's written a book that comes to a startling conclusion about pre-Revolutionary Savannah.
He argues that Georgia's colonial capital had more in common with Antigua, St. Kitts and Jamaica than with British outposts to the north.
In "On the Rim of the Caribbean: Colonial Georgia and the British Atlantic World," Pressly looks at this Atlantic-focused past.
And he makes connections to the way the city looked, its race relations, the American Revolution and the differences between Savannah and Charleston.
Pressly is director of the non-profit Ossabaw Island Education Alliance.
Tags: Savannah, history, GPBnews, orlando montoya, Ossabaw Island, Paul Pressly, Caribbean, Colonial Georgia
Bottom Content