Section Branding
Header Content
Robins AFB Addresses Sexual Assaults
Primary Content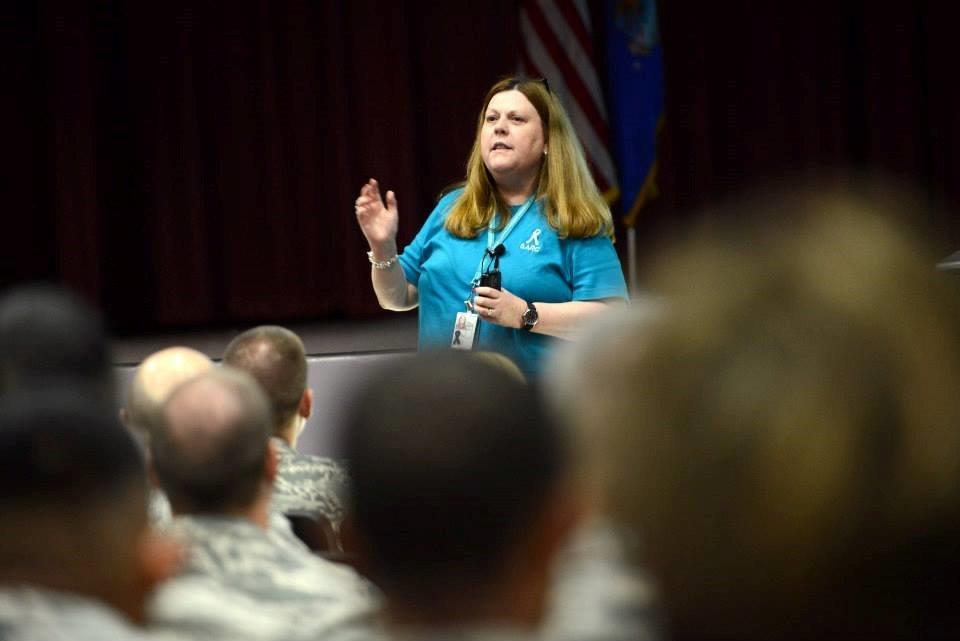 Robins Air Force Base in Warner Robins, Georgia is undergoing sexual assault prevention and response training. In June the base came to a stand-down for employees to participle in a mandatory workshop.
Sexual assault prevention is nothing new at Robins Air Force Base.
Base officials have been working since 2005 through the military's Sexual Assault Prevention and Response Office to educate and protect service members.
What is new is June's base-wide stand-down.
A confidential survey of military members released in May showed that 26-thousand sexual assaults occurred worldwide in 2012. Only 11 percent of them were reported. That report prompted President Obama to order the Department of Defense to address the problem.
Cindy Graver, a Department of Defense civilian employee at Robins, is the sexual assault response coordinator. She says Robins mirrors society. "Here's what we know about sexual assault….we know the majority of the people who are sexually assaulted are between the ages of 21 and 24. We also know that in 71 percent of the cases alcohol is a factor by both the offender and the victim."
Graver says the Air Force is also increasing the size of her sexual response team from two to five. Graver says this will help them better address the needs of the 23-thousand personnel at Robins.
Tags: Air Force, military, Robins Air Force Base, Georgia military, sexual assault, Leah Fleming
Bottom Content