Section Branding
Header Content
Decision Looms On Georgia Power Plan
Primary Content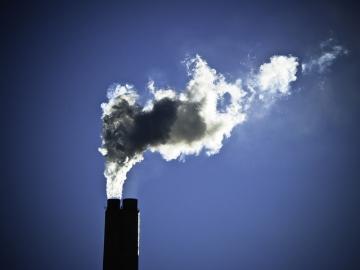 The state Public Service Commission votes July 11 on Georgia Power's 20-year plan, the road map for providing electricity to 2.4 million customers. That includes the mix of fuels the company will use and the efforts the company undertakes to get customers to use less energy.
This happens every few years. But this time, Georgia Power also wants to retire 16 coal- and oil-fired power-generating units at six power plants.
PSC Commissioner Lauren "Bubba" McDonald said at a hearing in April that this version of Georgia Power's plan "is filled with the most-significant issues" of any Integrated Resources Plan in the last decade.
We repeatedly invited Georgia Power to talk to us about their IRP over the last few months. They agreed at first, but company officials decided recently not to sit for our interview. So we're relying on some of their April testimony before the PSC to learn about the plan.
Those generating unit retirements is the biggest change in the new plan, and it's driven by Georgia Power's efforts to comply with new federal air pollution rules called the Mercury and Air Toxics Standards.
"Taking into account the impact of MATS, as well as other pending or potential regulations, the company's analysis of its generating capacity has led to the conclusion that it is in the best interests of customers to retire approximately 2,100 megawatts of generating resources," said Kyle Leach, Georgia Power's director of resource policy and planning.
Those retirements completely shutter Plant Branch in Milledgeville, Plant Kraft in Savannah and Plant McManus in Brunswick.
"Such a slate of retirements is unprecedented in the history of Georgia Power, and the company fully recognizes the impact these decisions have on employees and the local communities," Leach said. "Only after extensive analyses and evaluations, and after exploring a wide range of feasible compliance options, did the company determine that retirement and decertification of these units is the right economic decision and avoids significant rate impacts on our customers."
Observers say these retirements are good news for consumers as well as the environment. But Georgia Watch's Liz Coyle has concerns about Georgia Power still charging ratepayers for the use of the plants, even after they have shut down.
"They propose that those unusable units, their remaining value, be kept on the rate base books and we would continue to pay for them long after those units have stopped producing power," said Coyle, director of the consumer energy program at Georgia Watch. That means ratepayers keep paying for those plants as though they're still operating.
Georgia Power is also asking to switch six coal units to natural gas to take advantage of low prices.
What's not changing, though, is the amount of solar power the utility wants to include in its energy portfolio. Leach said the company will stick with contracting for 210 megawatts of solar power over the next few years, for a total of 270 megawatts of solar energy by 2016.
"The Georgia Power Advanced Solar Initiative is the most recent and most significant step taken by the company to obtain an increasing amount of solar resources that declining technology prices make such resources more economic," Leach said. "In total, the company expects to have more than 1,800 megawatts of renewable generation available to serve customers by the end of 2016."
The rest of that renewable energy comes mostly from hydropower with a small amount from biomass.
"Georgia Power has begun to signal that they see that the day for solar has come in this state," Coyle said. "[The Advanced Solar Initiative] is a step in the right direction, but they could be doing a lot more.
"A number of people testified before the commission that they thought that 270 [megawatts of solar power] is one thing, but Georgia easily should be able to have, as part of its energy mix, 2,000 megawatts of solar," she said.
Another significant piece of the 20-year plan concerns getting customers to use less power in the first place. It's called Demand-Side Management, and Georgia Power basically wants to hold the line on those programs, though the filing notes they're costing more than the utility expected and might need modifications in the next plan update in three years.
Coyle said there is plenty of room for additional demand-reduction programs from Georgia Power. She said the problem is the amount of money the utility is able to charge customers to recoup the costs of those programs. Right now, Georgia Power can charge ratepayers for 64 percent of program expenses.
"We believe that is way out of scale and is one of the reasons that the cost effectiveness of demand-side management programs comes into question," Coyle said.
"The [PSC] staff has recommended 29 percent. We're taking a look at that staff recommendation," she said. "But everybody who has weighed in so far in this case has said it needs to be a significantly reduced [rate]."
Click here to see all the documents and testimony associated with the Georgia Power IRP. You can read the main document below.
Tags: Georgia Power, coal plant, coal-fired power plant, solar power, Georgia Public Service Commission, Georgia Watch, Georgia solar, coal power plants, coal-fired generating units, liz coyle
Bottom Content