Section Branding
Header Content
July 4th: Debating Legal Fireworks
Primary Content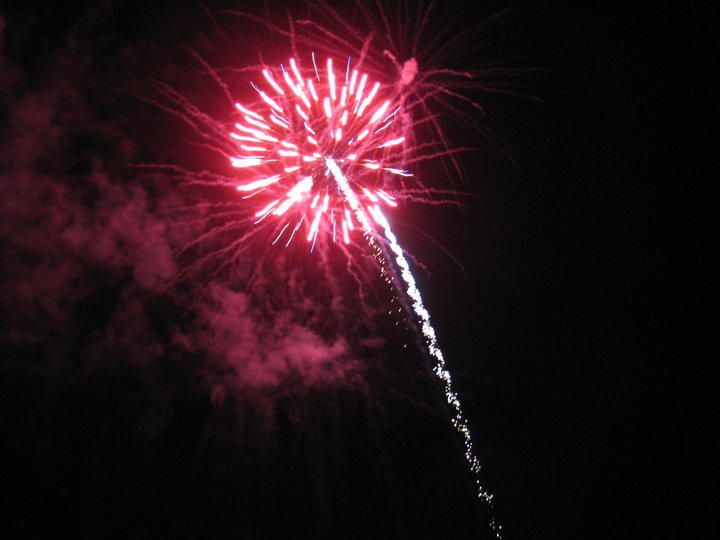 One Georgia lawmaker believes the state is missing out on millions of dollars in potential tax revenue this Independence Day.
Senator Jeff Mullis, R–Chickamauga, proposed legislation this year that would legalize the sale of fireworks in Georgia. The bill did not make it past the Senate, but Mullis said he plans to pick the issue up again during the 2014 session.
"It's a two year bill," explained Mullis.
Mullis estimates that Georgia could rake in $10 million in additional tax revenue from fireworks sales annually, though he admitted that surrounding states were not forthcoming with their sales information. He says people drive just across the state line and bring fireworks back into Georgia.
"We flock to the borders and buy fireworks that are illegal to shoot off in Georgia and yet it happens in every community," said Mullis. "So, I'm hoping people are kind of paying attention this year in the legislature, so that they will understand the value of putting some safety regulations on this product that is used in Georgia without any safety regulations currently and then use the tax revenue for something good like trauma and fire services."
The bill would impose a 10 percent tax on fireworks, which would be divided equally between the Georgia Trauma Care Network Commission and the Georgia Firefighter Standards and Training Council.
But healthcare professionals say the costs of legalizing fireworks are more complicated that just raising revenue. Linda Cole serves as the Secretary and Treasurer for the state's Trauma Commission. She is also Vice-President of Trauma and Emergency Services at Children's Healthcare of Atlanta. Cole said the additional revenue does not outweigh what she believes would be increased risk.
"We fully understand the need for trauma funding, obviously, however the legalization of fireworks would only create more trauma, further burdening our Georgia's trauma system," said Cole. "So, from that perspective we'd like to keep fireworks in the hands of professionals."
Senator Mullis disagrees.
"I think they're exaggerating somewhat. Of course they're dangerous, but so is striking a match [or] walking across the street," said Mullis.
Executive Director of the Georgia Firefighter Standards and Training Council, Lyn Pardue, said he is not able to take a position on the bill. He said balancing the risks of injury and property damage with additional revenue is best left to the legislature. Nevertheless, he thinks the extra funding would be useful.
"There are… approximately 634 fire departments in the state of Georgia and well over half of these are all volunteer departments," explained Pardue. "There are some departments in the area of the state that are so very budget challenged that they have to have fundraisers, chicken [barbeques], raffles, [and] things of this nature to even afford to put fuel in their fire trucks."
The bill would restrict sales to those ages 18 and older. If the legislation passes, Cole hopes fireworks would stay out of the hands of children.
"About 40 percent of all the injuries from fireworks come from children," said Cole. "So I think if they are legalized, I hope that parents will realize that they're not toys, they're not for children to play with and to keep them away from their kids."
Tags: Georgia, legal, hospital, trauma, injury, law, Children's Healthcare of Atlanta, capitol, Jeff Mullis, Chickamauga, firefighters, fireworks, independence day, fourth of july
Bottom Content