Section Branding
Header Content
Impact On Ga. Of Gay Marriage Ruling
Primary Content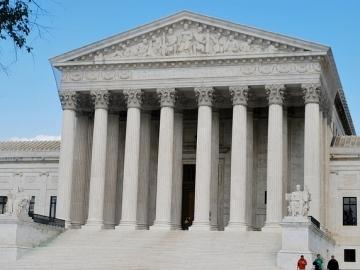 A spokeswoman for Governor Deal says the Supreme Court's decision to strike down the Defense of Marriage Act will have no impact on Georgia's ban on same-sex marriage.
The high court ruled that same-sex couples who are legally married should have access to federal benefits.
Emory University constitutional law professor Michael Perry says the ruling will likely invite challenges to state same-sex marriage bans. But he doesn't expect those challenges to be filed in Georgia. "My guess is that that's already well underway in other states. So there will be no need to sue in Georgia. The suits will come in other states and eventually one of those suits will get to the Supreme Court and the Supreme Court will hand down a decision that will affect all of the states, including Georgia."
Perry says he believes it's likely that if that happens, same-sex marriage will be declared constitutional.
You can hear GPB's Ellen Reinhardt talk to Michael Perry about the Supreme Court ruling in the audio file above.
Tags: U.S. Supreme Court, gay, gay rights, gay marriage, same-sex marriage, defense of marriage act, michael perry
Bottom Content