Section Branding
Header Content
Homeowners Claim Coastal Land Worthless
Primary Content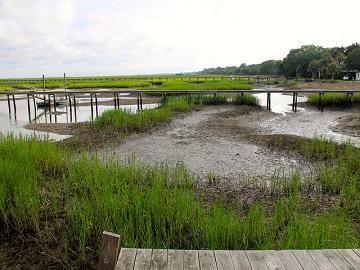 A group of homeowners in Savannah's Chatham County is fighting their property values based on a novel argument.
They claim their waterfront property is worthless because of Georgia's protections on coastal marshland.
Georgia law heavily regulates marshlands.
There are exceptions.
But more than a dozen waterfront homeowners claim that since the state owns the salt marsh they shouldn't be taxed on its value.
Mallie Seckinger lives on the picturesque Vernon River.
He says the government protections make his deed unmarketable.
"The rights that are transmitted within this document have to convey what you actually own or else it's a corrupted deed that has no value to it," says Seckinger. "That makes this entire property worthless."
Seckinger convinced a court to reduce his million-dollar property value by about half.
But he wants another reduction.
"The government has taken our land. They have paid us nothing for it. They are charging us taxes on the property they have taken from us unlawfully," Seckinger says. "Therefore, it has made the value of this property zero."
Seckinger's success in court getting his taxes reduced has spurred other homeowners to appeal their values to the local Board of Assessors.
The outcome could affect revenues for local governments and, of course, tax bills for residents who live on regulated marshes.
Contributors: Larissa Allen contributed reporting to this story.
Tags: Savannah, Chatham County, Coastal, GPB News, orlando montoya, homeowners, Coastal Chatham County, mallie seckinger, waterfront, vernon river, board of assessors
Bottom Content