Section Branding
Header Content
Savannah Small Business Rebounding
Primary Content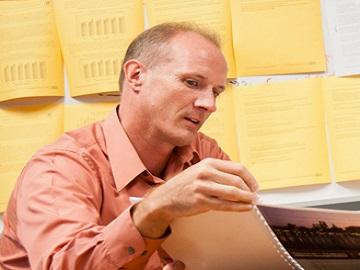 Local small business experts say the Savannah area economy is picking up.
A panel of 11 experts in businesses, real estate, local colleges and government gave their assessment at the first-ever State of Small Business Conference hosted by Savannah SCORE.
Rhett Mouchet, a commercial real estate agent, says our economy is on the comeback mostly due to the service industry, the construction industry, and the increase in Savannah's population – a total of 4% in the last two years.
"Savannah's reputation is getting out there to the rest of the nation," says Mouchet. "We're seeing an increase demand for consumer services, which is directly related to the growth of the retail market."
The biggest factor in economic growth in Savannah, according to Mouchet, is the ports.
"All those things are really all the checks in the right columns to make Savannah one of the fastest growing places in the United States," Mouchet said.
Michael Toma, Director of the Center for Regional Analysis at Armstrong Atlantic State University, agrees that the Savannah area is well on its way to economic recovery.
"We only need to grow by about 2.5% to get back to our pre-recession levels of employment," said Toma. "We are nearly – not all the way – but nearly back to where we were five years ago before the recession really took hold."
Toma said that 80% of businesses in Savannah are small businesses, defined as having less than 500 workers.
In the Savannah area, about two-thirds of the total number of businesses have fewer than twenty employees.
"A lot of people are out their exhibiting entrepreneurial activity and growth and are accepting that challenge of starting a small business which is inherently a very risky thing to do," said Toma.
The State of Small Business conference is a free event where local small business owners can get accurate measurements of economic numbers.
Savannah SCORE will host the conference once a year.
Tags: Armstrong Atlantic State University, GPB News, orlando montoya, Michael Toma, larissa allen, rhett mouchet, savannah SCORE, state of small business conference
Bottom Content