Section Branding
Header Content
Technical Schools Brace for Sequestration
Primary Content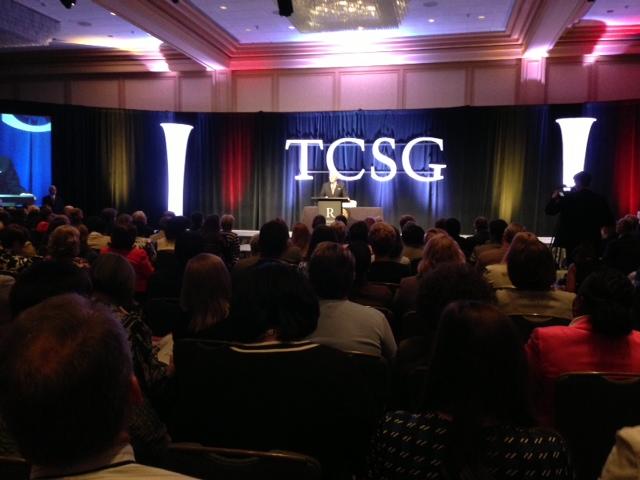 Georgia's Technical College System Commissioner Ron Jackson said Wednesday leaders at the state's technical schools are anxious about how automatic federal budget cuts, commonly known as sequestration, could impact their students.
"We're all incredibly nervous about what it could mean for our federally funded programs," explained Jackson.
He said technical education programs and Pell Grants are the most at risk.
"That would be tough because about 70 percent of our students qualify for Pell," Jackson said. "If that's impacted, that hurts the students and could hurt our enrollment. It could hurt Georgia's economic development of creating the workforce we need."
Jackson's comments came the same day he celebrated the signing of a bill that will make technical schools more accessible to many Georgia students.
Governor Nathan Deal signed the HOPE Grant bill into law at the annual TCSG leadership summit. The legislation lowers the grant's grade point average requirement from a 3.0 back to a 2.0.
Lawmakers raised the GPA in 2011 because of funding concerns. That decision lead to 9,000 students leaving the state's technical schools.
"Every college that has lost those students will be in touch with those students after the signing of this bill. We'll be encouraging them to come back. Hopefully, we'll find most of them. Some of them may have moved on, but it will not be by lack of effort on our part to make sure they know," said Jackson.
Governor Deal said the state has enough money now to extend the program to more students.
"For this particular phase for increasing the HOPE grant by expanding the number of students who will be eligible is estimated to be about $5-8 million a year, which is a reasonable cost to get those extra students back in our programs," shared Deal.
Commissioner Jackson said the focus of technical schools is on skills and that grade point averages do not always represent a student's ability to perform in the field.
"When a company is looking for a technician on their factory floor or radiology technician in a hospital or in a clinic, they're not going to look at that grade point average as much as they're going to look at the certification that comes with a graduation from those programs."
AAmir Greene, Student Government President at Albany Technical College, said the change will also help students who go to back to school to learn a new skill.
"In Albany there is a lot of non-traditional students and some of these students have been out of school for quite some time," Green explained. "So, lowering it to a 2.0 really helps the student body, especially non-traditional students who are much older, get back into the educational system."
The new GPA requirements go into effect this fall.
Tags: bill, georgia governor nathan deal, HOPE grants, signing
Bottom Content