Section Branding
Header Content
Collins Aims At Corps Reform
Primary Content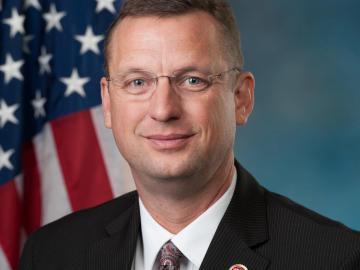 Freshman Georgia Congressman Doug Collins has formed a new caucus in the US House to reform the way the US Army Corps of Engineers operates.
The Gainesville Republican isn't the first federal lawmaker to take on the public works agency.
Criticism of the US Army Corps of Engineers goes back decades but picked up after Hurricane Katrina exposed flawed levees.
Georgia's official priorities, including Savannah harbor deepening and Atlanta's water supply, are deeply affected by the agency's practices and what its critics say is mismanagement.
Collins says a $60 billion construction backlog shows the agency needs fiscal responsibility.
"From my political perspective, it is a result of a government that has grown too large and that has grown too out of its lane of what it needs to be doing," Collins says. "We have overlapping laws and overlapping systems which tend to frustrate more than they help."
Collins will chair a US Army Corps of Engineers reform caucus and is gathering support from others in Congress who've experienced construction delays in their districts.
"You're seeing what I call 'the paralysis of the federal government,'" Collins says. "You're seeing where the Corps is doing its job in trying manage the levels of lakes and the rivers. But also you're throwing in Game and Fish and you're throwing in the Endangered Species Act."
Agency defenders say the Corps only does what Congress tells it to do with the laws and funding that Congress decides.
"They take a lot of blame, sometimes unwarranted, for other people," says U.S. Senator Johnny Isakson. "They have more masters than anyone in Washington."
Isakson says he favors making government more efficient but has seen reform efforts fade.
"He's going through the early frustrations that I've gone through for 15 years," Isakson says. "A new member of Congress, he's dealing with the bureaucracies of Washington, D.C."
Collins announced the formation of the Corps reform caucus after touring Hartwell and Buford dams.
Tags: Congress, Lake Lanier, Lake Hartwell, water wars, US Army Corps of Engineers, U.S. Senator Johnny Isakson, Atlanta water, GPBnews, Hartwell Dam, orlando montoya, Endangered Species Act, Doug Collins, Buford Dam, Savannah Harbor Expansion Project
Bottom Content