Section Branding
Header Content
Water Watchdogs Claim Victory
Primary Content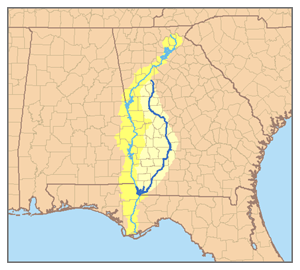 A day after the General Assembly adjourned for the session, water watchdogs are celebrating the failure of a bill that could have barred property owners from irrigating on their own land.
But they say Georgia's water supply is still an issue that needs to be addressed
State environmental groups say the "Flint River Drought Protection Act" would have changed Georgia's water laws dramatically.
The bill would have given the state the power to implement water augmentation program to increase the flow of the river, but would block those down river from the project from accessing the water.
April Ingle with Georgia River Network says her group did not support the augmentation language in the bill, but she believes the state does need to look at ways to meet future demands.
"We need to figure out a way that we can meet our water supply needs in a way that is affordable for the tax payers of Georgia, that honors the property rights that we all have as Georgians and that includes the right to reasonable use of our water," Ingle said. "Also, figuring out what reasonable use means so that not only everybody has the water they need to meet their needs but that we can meet the needs of our neighbors and the fish and wildlife and the reacreation needs of our rivers as well."
The bill's sponsor says he will pursue the measure again next session.
Tags: politics, bill, water, fish, Flint River, lawmaker, Wildlife
Bottom Content